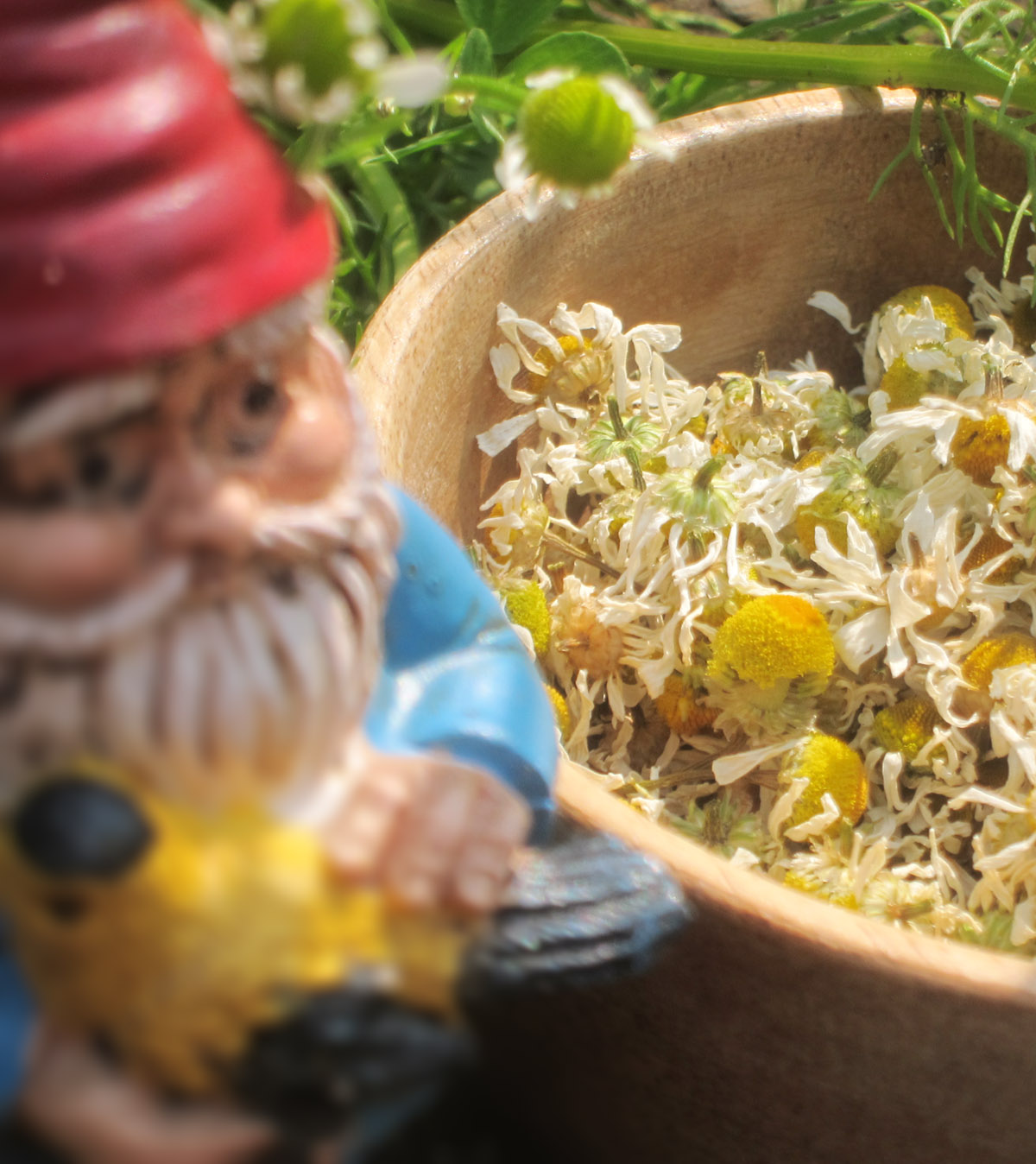 Hello friends, today I want to share with you my favorite way to dry herbs! This is peak herb harvesting season. It seems that everyday when I go outside, there is something prime for picking. I don't always have a lot of time to tend to the herbs once I have picked them and so my fall back method is always drying them for later use!
Dried herbs are wonderful for teas, both for their health properties and their taste. You can also use dried herbs to make tinctures, syrups, skin washes and scrubs, salves, oils and more. By drying them, you have essentially preserved them for any later use you may need them for.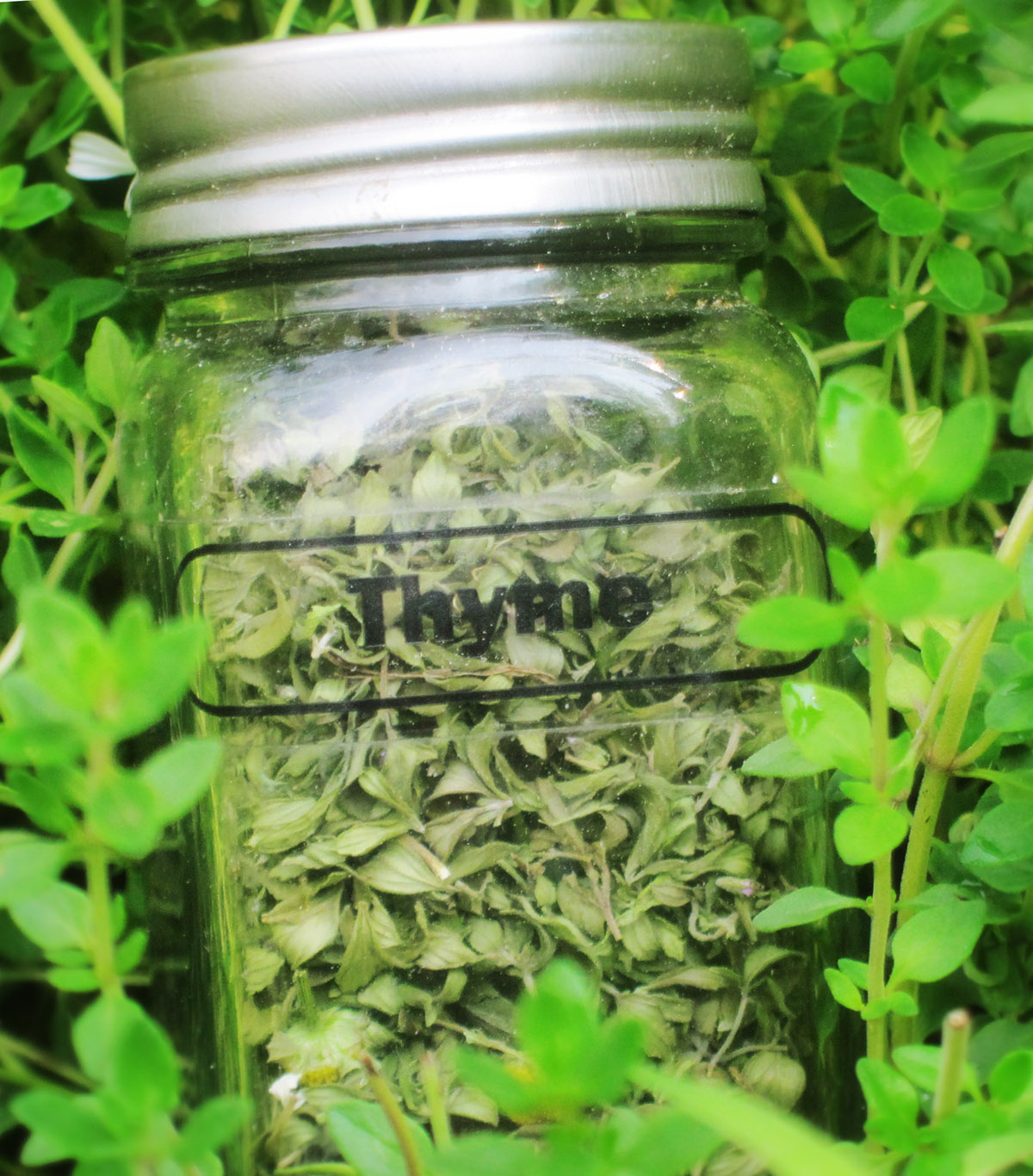 If you have never dried herbs in your car before, you won't believe how fast, easy and effective the process is. My favorite part is that you need absolutely no special equipment – no dehydrators, no ovens, no cumbersome bundles (even though I love the look of hanging herbs), just the power of the sun. Plus I think sun-drying them adds a little extra something to their healing energies.
I place my fresh herbs in a single layer in a shallow vessel with sides. You can use a cookie sheet, a screen, an herb drying rack, or even one of those flat boxes you get when buying plant starts or pints of strawberries. All of these work well. However I recommend that you use something that is light colored. Using a dark colored vessel may cause the herbs to burn and become brown or black.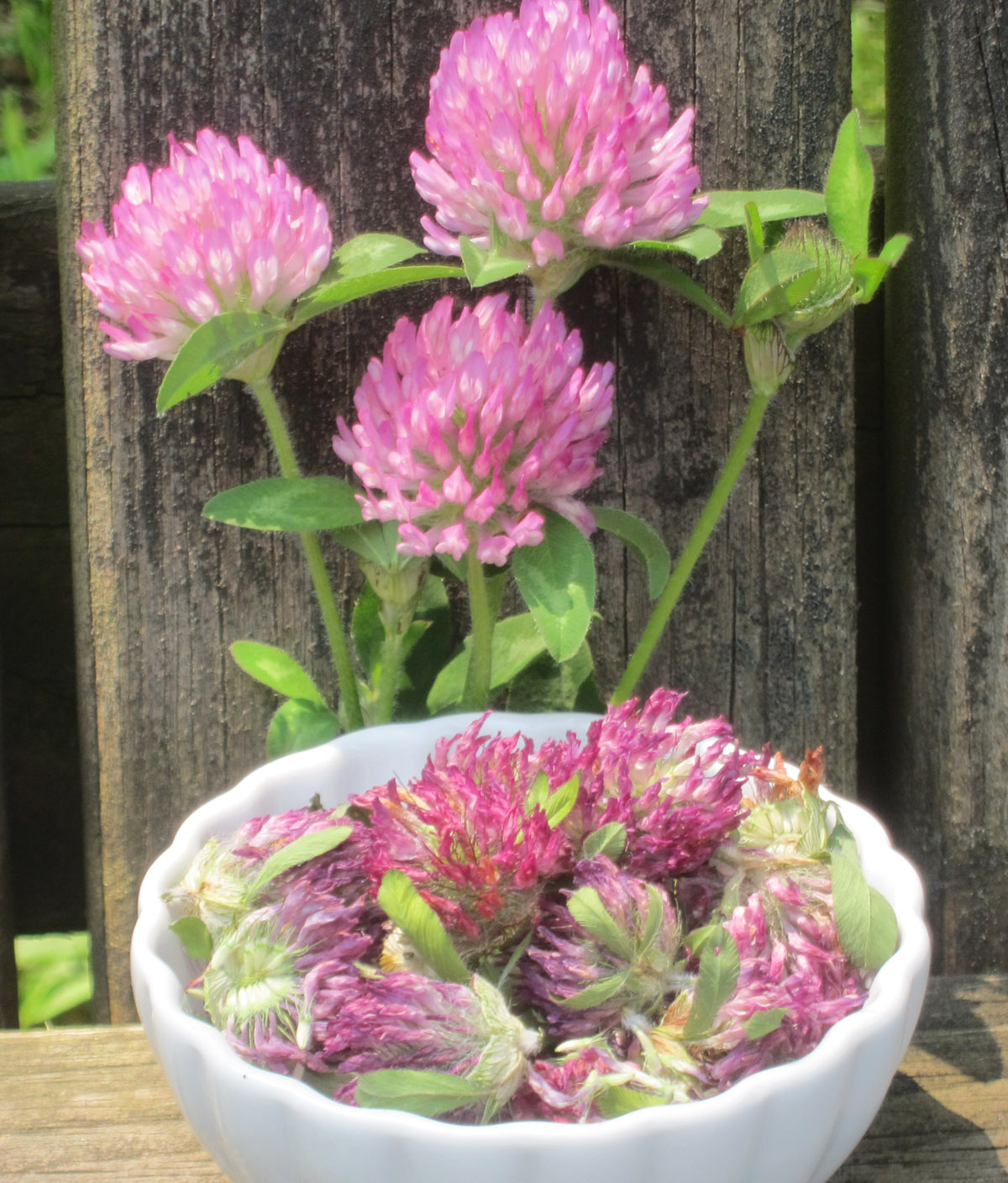 I  usually park my car facing the south, but this drying method will work as long as all your windows are closed tightly and there is at least some sun. It will even work on a cloudy day. It is less about the light as it is about trapping heat in the car, creating a solar oven-like effect.
On a sunny day, depending on the herb, it takes between 3-5 hours to dry perfectly. Herbs like chamomile that have less volatile oils in them take less time to dry than herbs like rosemary and oregano. It also depends on how sunny of a day you have. So I usually check my herbs every hour or so to see how they are doing.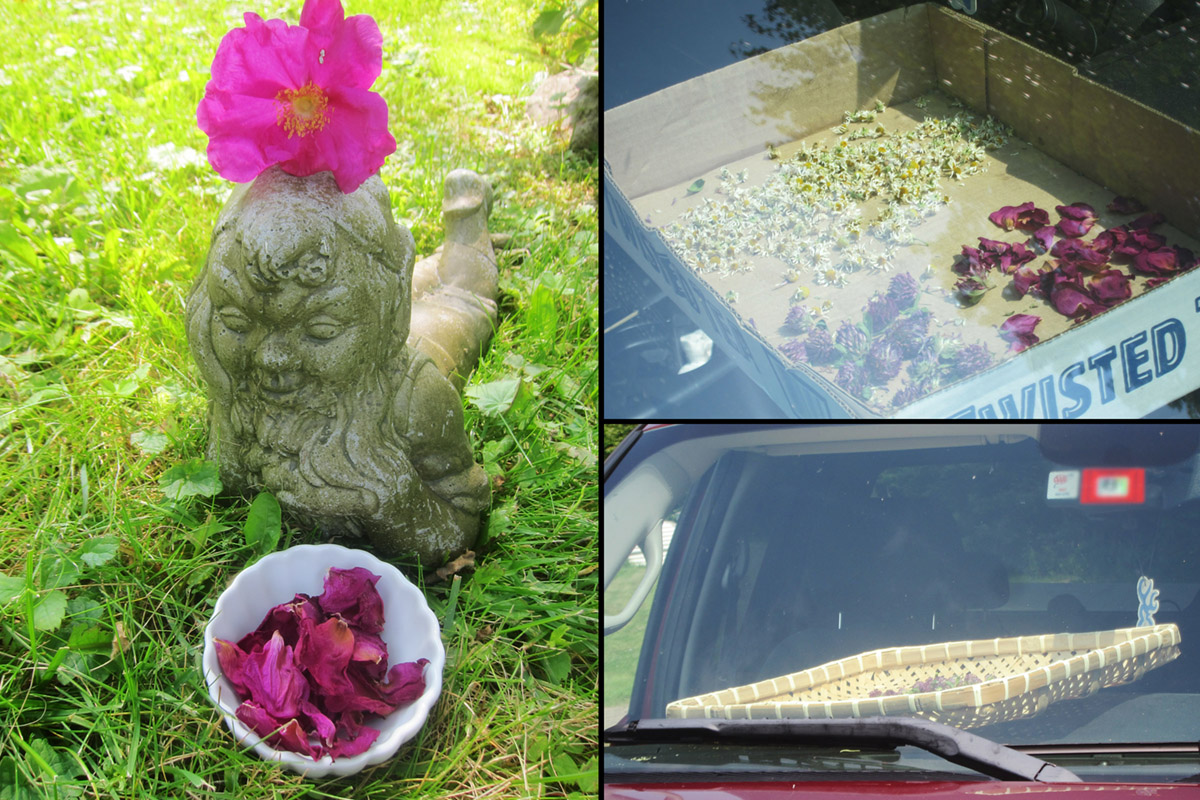 The goal is to have your finished product look, smell and taste as much like it did when it was fresh – full of color, smelling delightful and having a strong taste. For example, you want your culinary herbs, like thyme, winter savory and oregano to look green, not gray and you want your flowers, like red clover, rose petals and chamomile to retain much of their color and shape as well. If you look closely at the pictures in this post of various herbs, you can see that in each picture, fresh herbs are pictured with their dried version which is sitting in a bowl or jar. You will notice how similar they look to each other. This is the effect you want to achieve.
So next time you come across some herbs ready for harvest, don't be afraid to pick some up. You can use them right away or use this method to save them for when you need them.
UP THE YUM: When you get home, make a quick tea using a little bit of all the herbs you collected as an offering to Mother Earth or anyone else you honor in terms of healing. I usually acknowledge, Sunna, the sun in my offerings, as well as Eir, Goddess of Healing.
Some quick rules of thumb to remember when harvesting herbs and wildcrafting:
Always ask the plant if it is OK for you to take some. Unless you get a strong message or intuition of a NO, you can start picking.
Gather only as much as you need but never harvest more than 1/3 of a plant. You want to take some of the plant for healing (also pruning helps the health of plants), but you want to make sure the plant will continue to grow and thrive – herbs are a vital part of their natural ecosystem so respect that you are altering that with every piece you take. Think of the herb and its uses and then decide how much you will need for the year (likely less than 1/3 of what you are seeing) and take only that much.
Don't harvest herbs near the road or industrial buildings. These herbs could be contaminated with things that you don't want to consume.
Educate yourself about overharvesting and endangered herbs. United Plant Savers, is the go-to website, for the latest information on at risk or endangered herbs.
Say thank you to the herb for allowing you to harvest it and add to your health.
If you are going out into the wilderness, please take a buddy. It is easy to become caught up in the beauty of the plant like around you, you may lose your way.
Happy Harvesting!