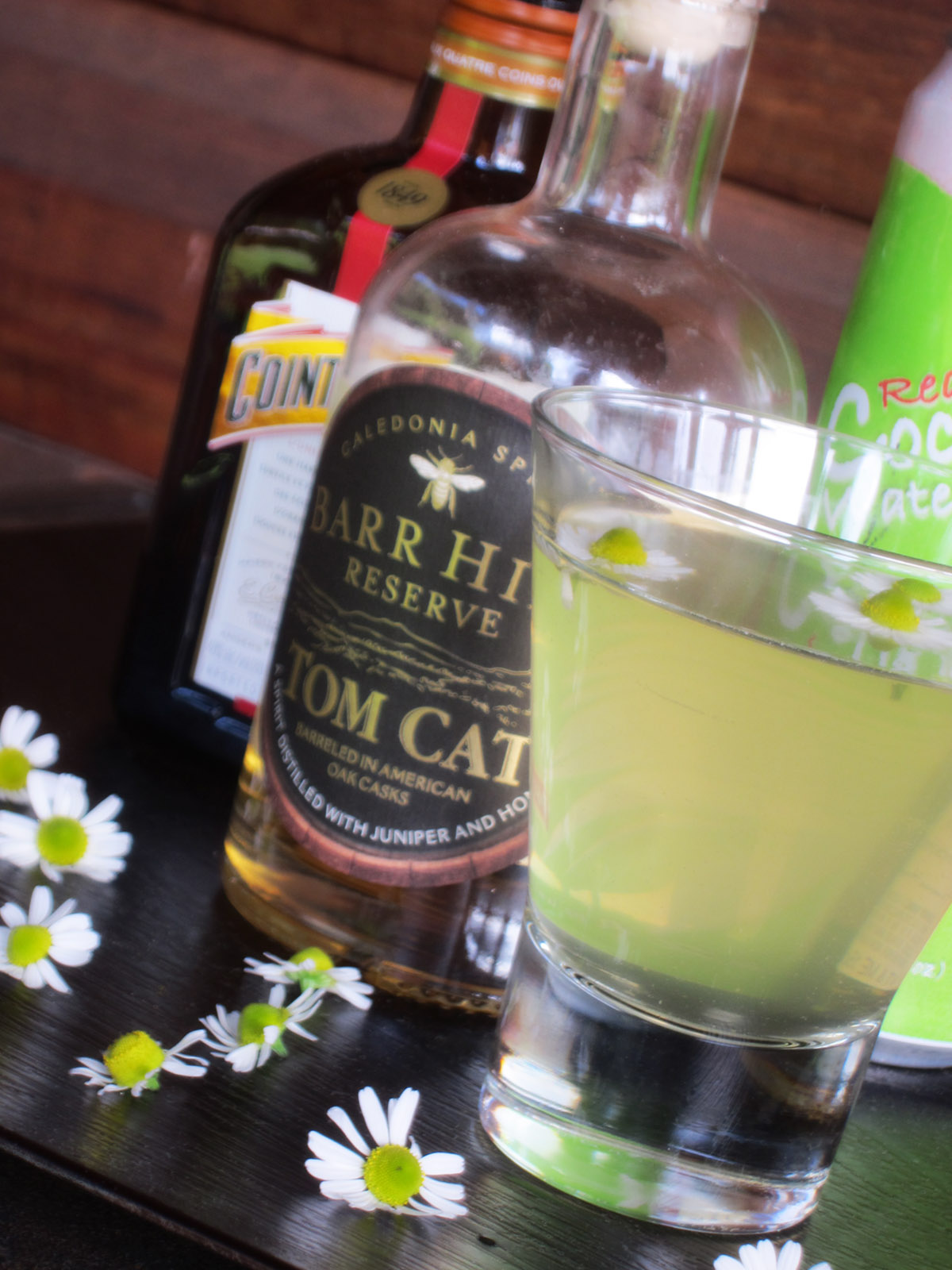 This is the first edition of what will hopefully become a new blog series: Witch's Brew!
This series will feature craft cocktails, wine, cider and other spirits of note. My intention is to make this a weekly series, but I may need to re-evaluate as time goes on and to gauge interest. So please let me know you love this series and these posts by commenting on the posts, "liking" links on Facebook and sharing on Pinterest. This is how I will know to continue! Thank you!
I have been talking a lot about chamomile lately, my last post, dedicated to it . It is in full bloom here in northern Vermont right now and I seem to find myself working with it a few times a week. What a pleasure! So I thought, what better way to celebrate this wonderful herb than with a cocktail featuring it's pleasing taste!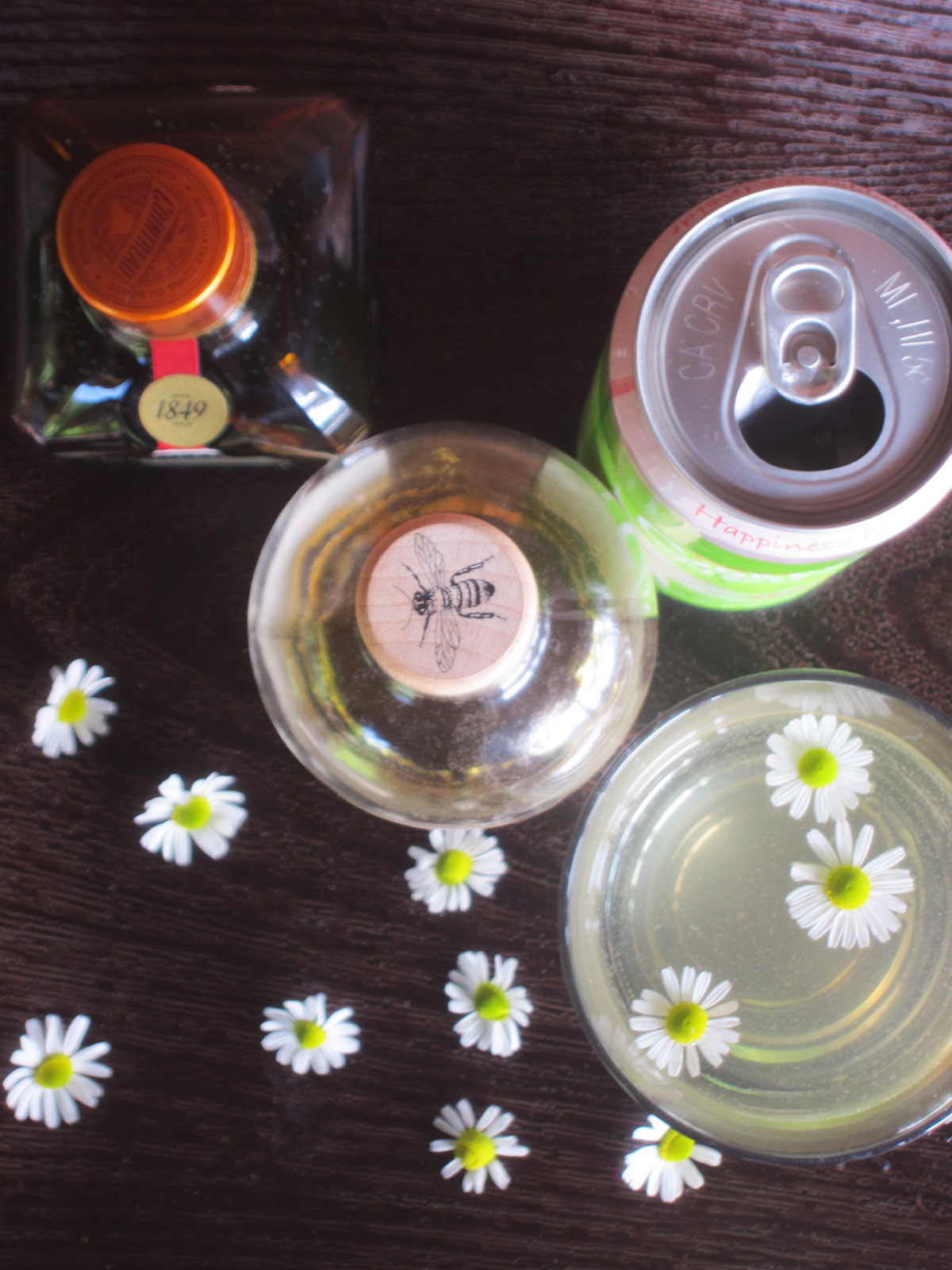 This is the perfect cocktail to drink on a lazy Sunday afternoon. It is refreshing and hydrating, due to the coconut water and relaxing from the chamomile itself. If you love this drink, you might want to make a bigger batch of the strong chamomile tea, so you have some on hand, ready to make!
For the spirit component I used Tom Cat Reserve, a local spirit to me, from Caledonia Spirits who just happen to make the very best gin in the world, but that is for another day. Tom Cat is gin aged in new American oak barrels so it imparts a honey sweetness to its stronger notes of oak and spice, finished with juniper and raw honey, giving it some characteristics of bourbon or lighter nuttier scotch in addition to the traditional gin profile . As a lover of both gin and whisky, I love Tom Cat and I think it pairs very well with the honeyed chamomile tea and the sweetness of the coconut water. I also added a bit of Cointreau and a little spritz of lime juice to tie the whole thing together. Tom Cat is a gin, let's not forget! Enjoy!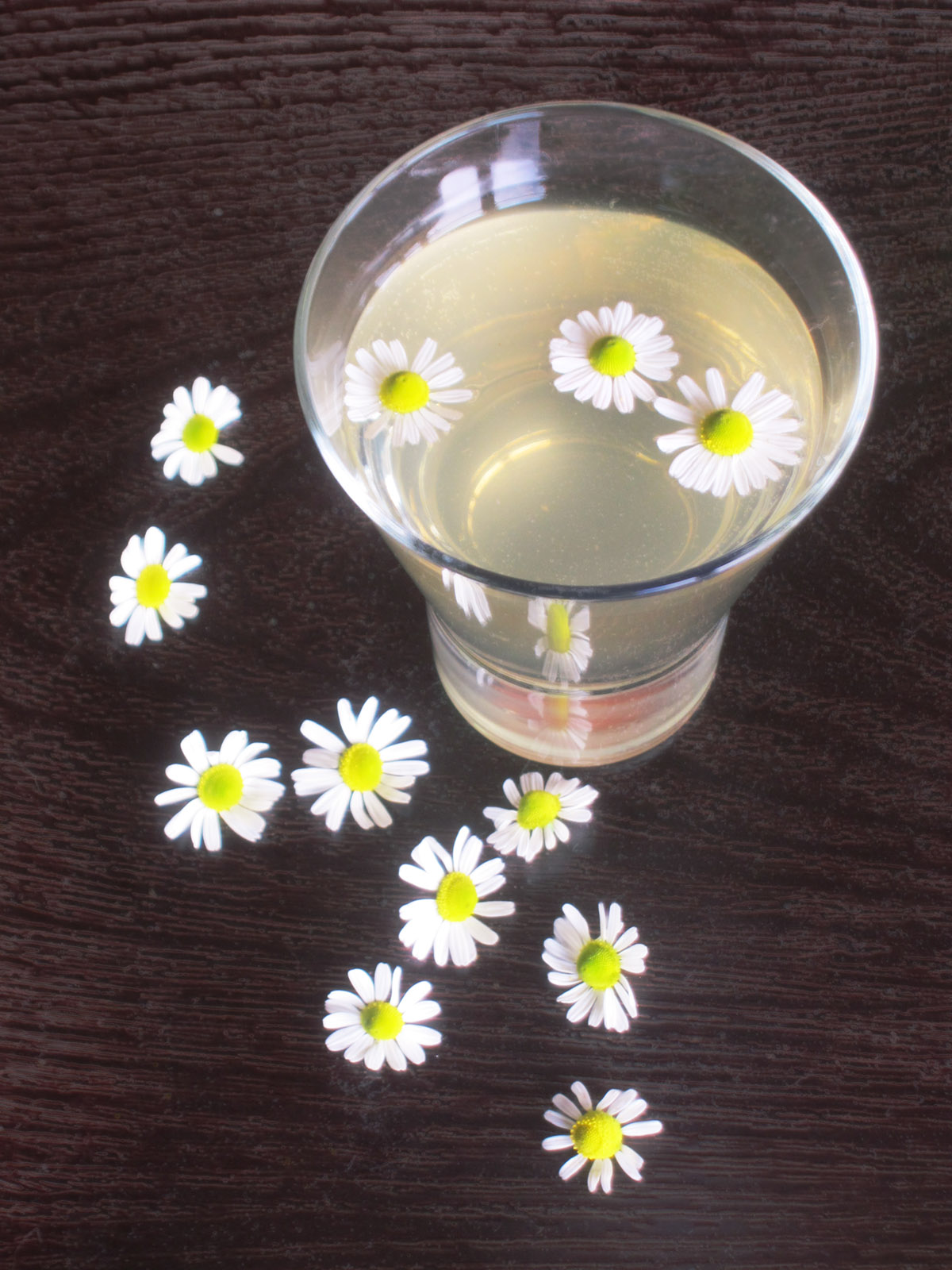 Witch's Brew: Chamomile Coconut Cooler
This is the first edition of my new series "Witch's Brew" where I feature craft cocktails, wine, cider and other spirits of note. We kick it off with a refreshing and relaxing cocktail using chamomile flowers and Tom Cat Reserve from Caledonia Spirits.
Author:
The Yum Queen (Jenn Campus)
Ingredients
To Make the Tea:
1 TBS Dried Chamomile Flowers (you could also use 2 chamomile tea bags)
1 TBS Raw Honey
1 Cup of Hot Water


For the Cocktail:
2 oz. Tom Cat Reserve (Click here to order Tom Cat)
1 oz. Cointreau
½ cup of Strong Chamomile Tea
½ cup Coconut Water
2 Spritzes of Lime Juice
Chamomile flowers as a garnish
Instructions
Tea: Place chamomile flowers in a tea ball, and place tea ball in a large tea cup, then add the honey. When the water has almost come to a boil, add to the cup and let steep overnight, or at least 1 hour. The longer it steeps the better chamomile flavor and relaxing properties it will impart.
Cocktail: Place all ingredients with 2 ice cubes in a cocktail shaker and shake vigorously. Strain into 2 glasses and garnish with fresh chamomile flowers.
Notes
Steep the chamomile flowers for at least one hour