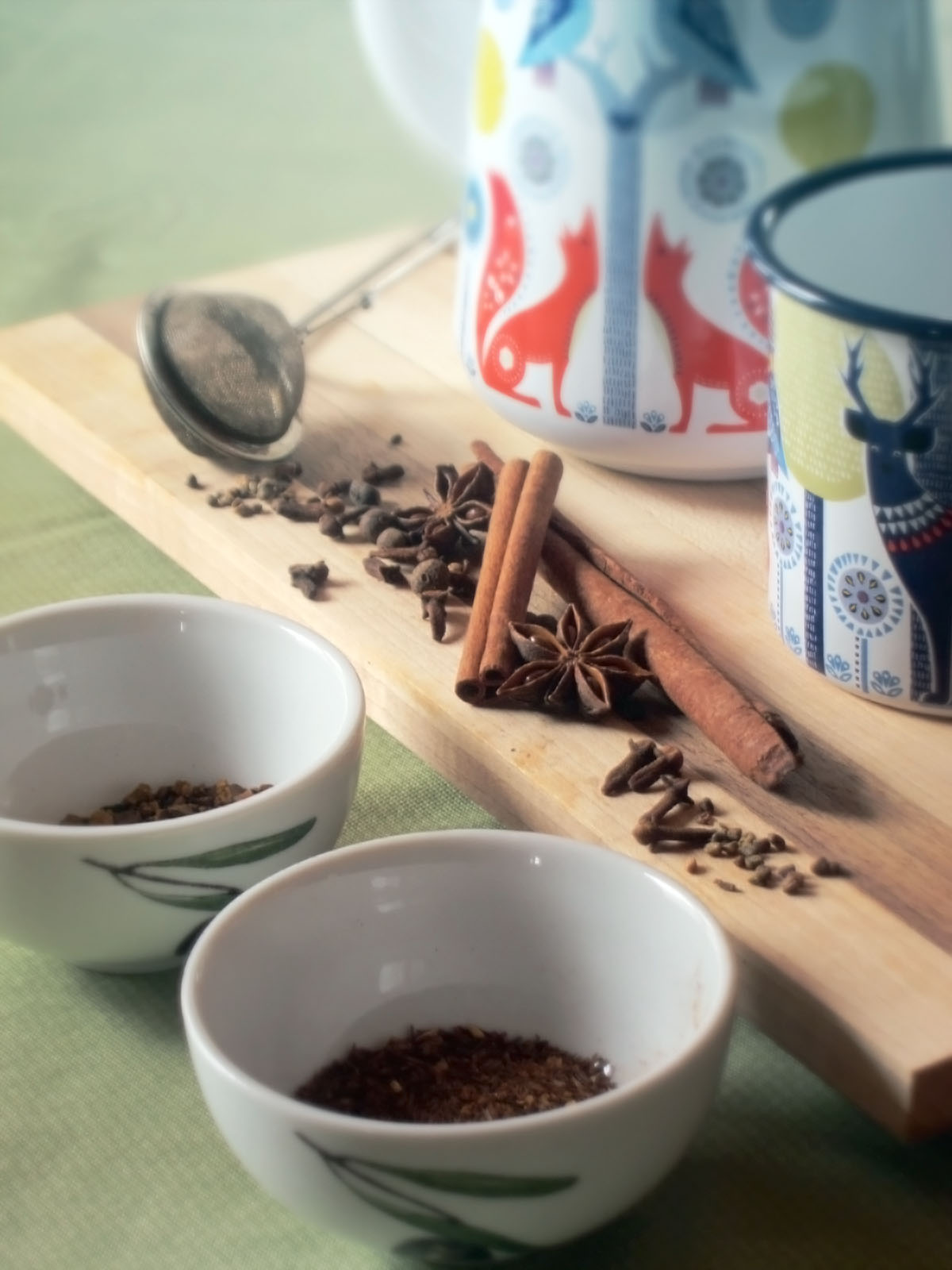 I really love the spicy exotic flavors of chai tea. There is something so soothing and yet at the same time, so vibrationally uplifting about it. I can feel the warmth of the herbs radiating throughout my body. It feels good, yummy.
This recipe is a way to UP THE YUM of traditional Chai Tea, which is already so good, by adding Chaga, a mushroom that grows on birch trees. Chaga is very powerful medicine. It is great for cold and flu season, because it is anti-bacterial, anti-viral and anti-fungal, but it is also one of nature's most powerful adaptogens, which helps a person deal with stress, and who doesn't need some of that kind of help?
I like to think of Chaga as a kind of spiritual food and so I drink Chaga Chai almost everyday.
I like to use Red Rooibos as the base for my Chaga Chai. I get Red Rooibos from Mountain Rose Herbs. Mountain Rose has a variety of different Rooibos flavors, so check out their stock and see which one appeals to you most. This is your recipe to adapt to your taste – it is all about what is most yummy to you!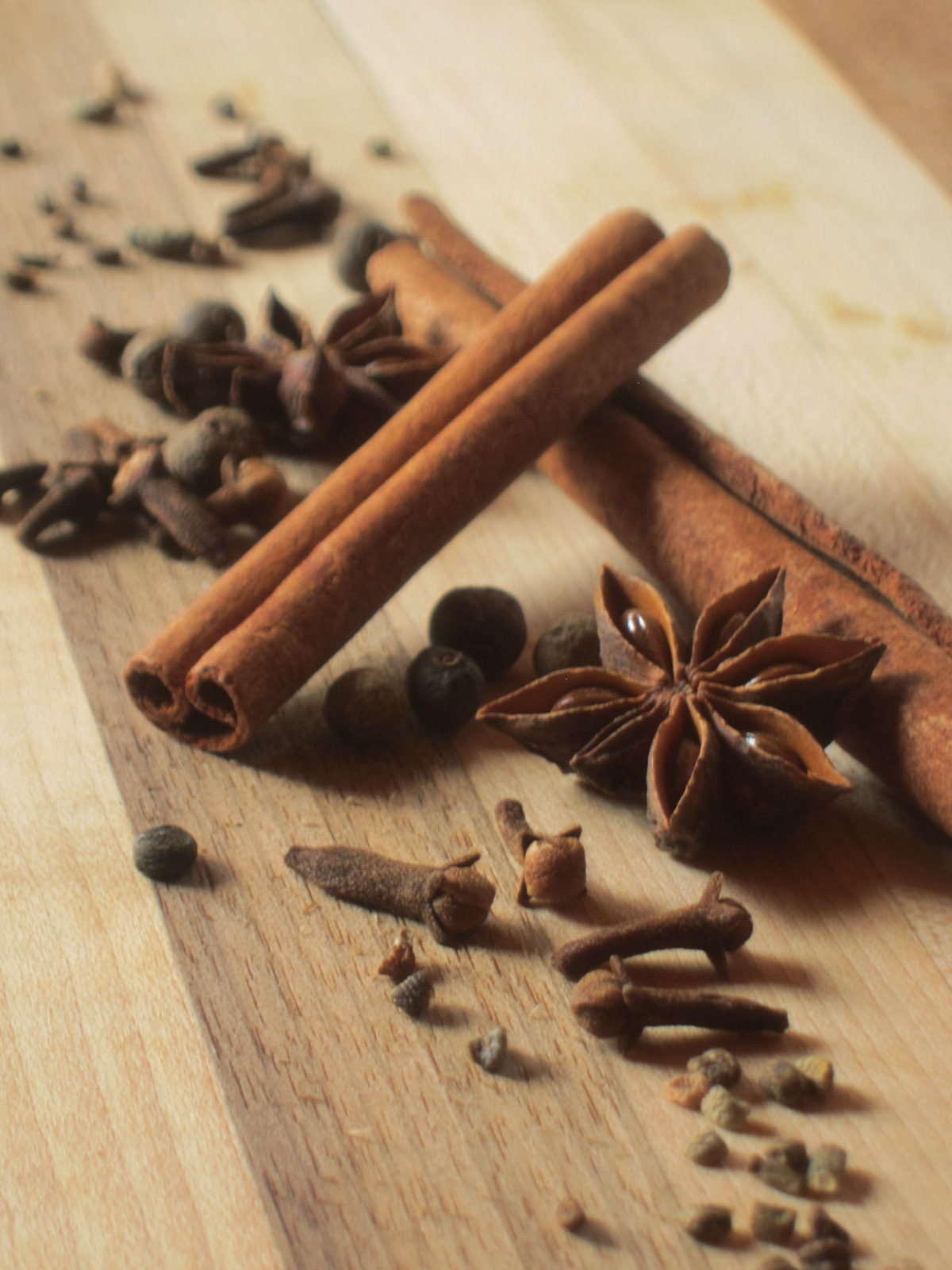 Sometimes, I get Mountain Rose's Firefly Chai and just add powdered chaga to it. YUM and easy. It is also easy to order all the other chai spices from them as well. I have been using Mountain Rose Herbs for many years and trust their quality.
To Make Chaga Chai Mix:

Spicy Chaga Chai
Serves:
Makes about 50 servings
Ingredients
½ cup cardamom pods
12 cinnamon sticks
2 TBS whole cloves
2 TBS black peppercorns
2 TBS allspice berries
1TBS coriander seeds
¼ cup whole star anise
¼ cup powdered chaga mushroom
½ cup loose red rooibos tea
Instructions
Crush all of the seeds, sticks, berries and pods with a mortar and pestle and then mix all together with the red rooibos. You can choose to leave the cardamom, cloves, allspice berries and coriander whole if you prefer. I find crushing each herb individually and then mixing it all together at the end makes it more even. If you want to do it quicker, you can chop the herbs in a coffee grinder or high-powered blender, like a Vitamix. For the chaga, you can get powdered chaga, or you can get chaga mushroom pieces and grind them into powder using a coffee grinder.
Notes
Stores well for 6-9 months in an airtight jar or canister.
UP THE YUM:
You already did! You made your own Chai Tea! Even if you bought one already made, adding Chaga to it Ups the Yum!