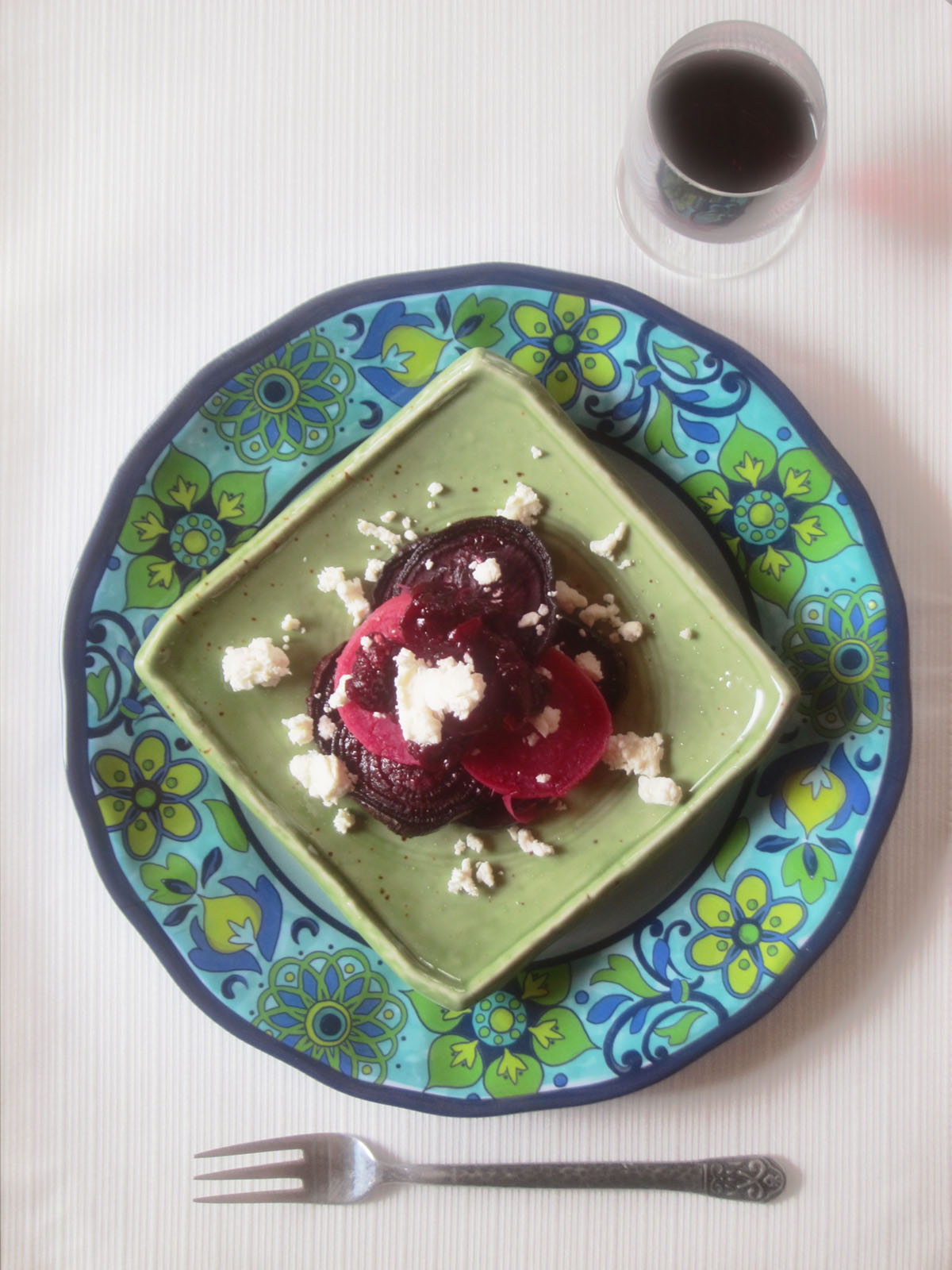 The power of RED. It is vibrant, beautiful and throughly grounding. This is the color associated with Valentine's day – hearts are red and the heart is the symbol of love. But really red is the color associated with the 1st chakra referred to as the root chakra and not the heart chakra, the color associated with which is actually green!
Chakras will be discussed regularly on this blog. They are just as important to the function of the body as an arm or a leg, perhaps even more so. Chakras are energy centers in the body that influence the physical body as well as the emotional and spiritual elements. The root chakra is located at the base of the spine, at the sacrum. What better way to represent this chakra than a red beet, a root vegetable?
So why choose a red dish to feature, when I've just told you the heart is associated with the color green? Because I actually find that grounding energy can sometimes be the most loving. It is the energy of security and comfort and when all our basic needs are met.  It is the energy of self-care and love. The word sacrum actually comes from the Greek os sacrum, meaning "sacred bone" and in fact before the 18th century when we started referring to this bone as the sacrum in the English language, we used to call it the "holy bone".
I think that is just lovely and so because I love the sentiment, I chose to keep with the traditional red, even if not for the traditional reason.
I think this salad is visually beautiful and so it is sure to make an impression if you are serving it to someone you love. If you don't have someone else to make this for, you should make it for yourself, I can think of no better way to honor yourself and your root chakra on the day of love.
INGREDIENTS:
beets
Olive oil
spices
balsamic vinegar
red wine
cranberries
Chevre
To learn how to make this beautiful and delicious salad, please grab a copy of my book
Love in Every Bite: The Secret to Cooking Healthy Recipes with Positive Energy
UP THE YUM: For this recipe I seasoned  the beets with Herbs de Provence which include the very aromatic herb lavender, known for its soothing and calming effects, along with thyme which is also very earthy (and green!).