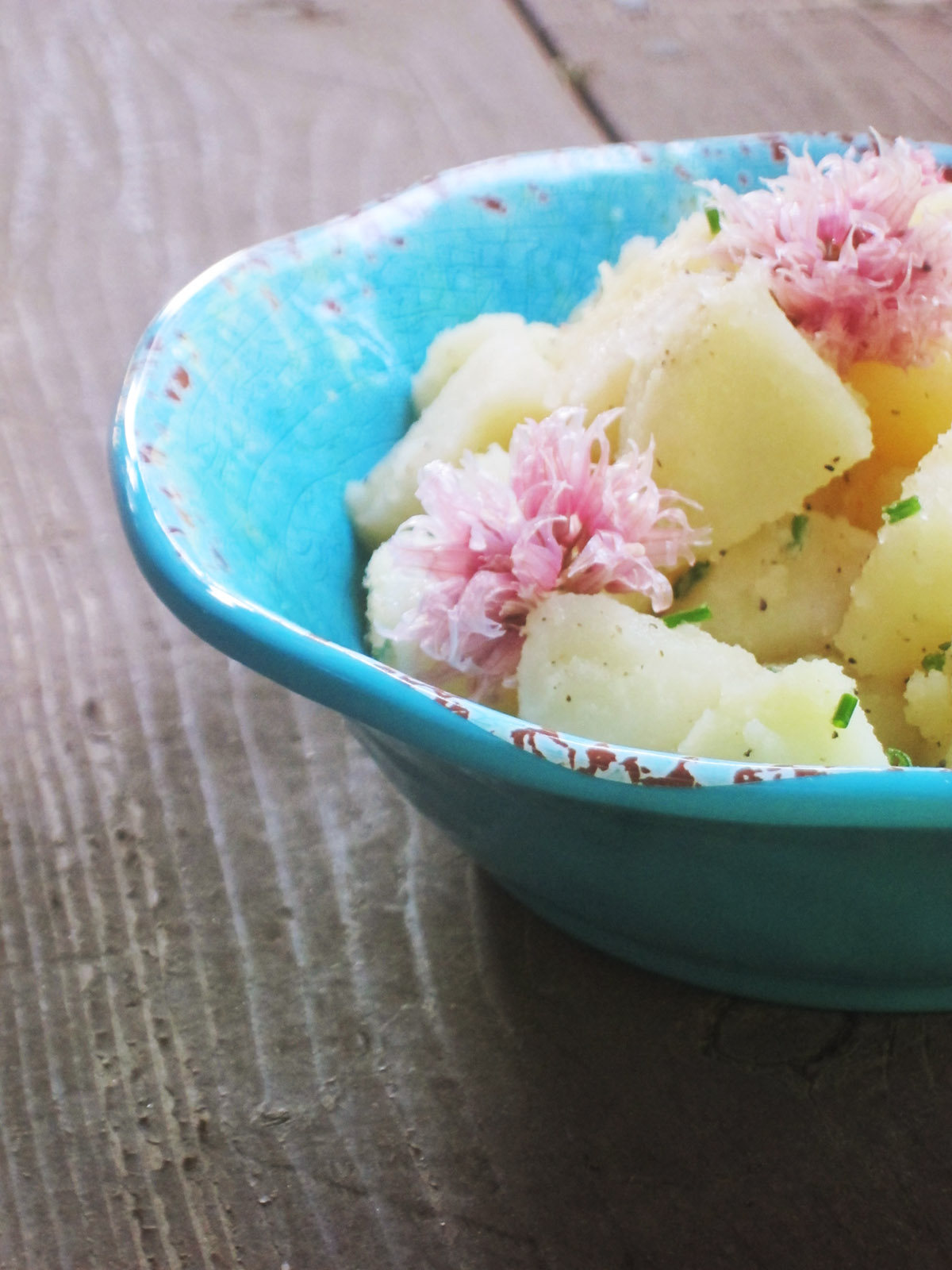 Potato salad is a no-brainer when it comes to the summer table. I often like the traditional mayonnaise version, but others prefer something a bit lighter and vinaigrette salads are becoming more popular, especially with the addition of healthy raw apple cider vinegar.
This salad is simple to put together, but adds a special zing because of its unique garnish, pickled chive blossoms.
Chives are in bloom right now and are a great way to add flavor. I love adding fresh chives, including the blossoms to scrambled eggs in the morning and they add a nice fresh flavor to this potato salad. The pickled blossoms are beautiful and tasty. So whip up a batch for your next summer party to please the palate!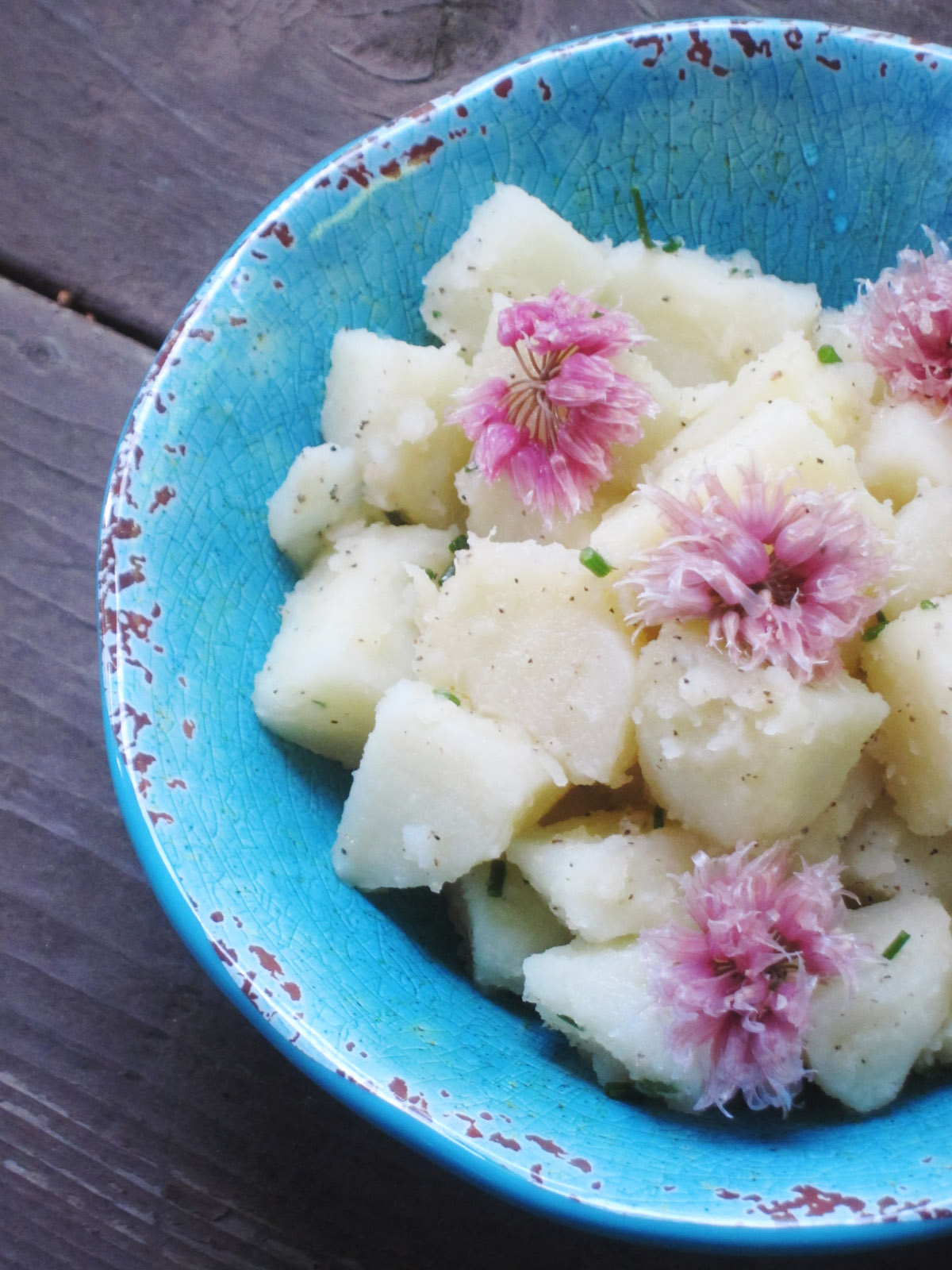 Simple Potato Salad with Pickled Chive Blossoms
Hassle free potato salad with the surprising element of pickled chive blossoms, for taste and beauty.
Author:
The Yum Queen (Jenn Campus)
Ingredients
3 large potatoes
2 TBS apple cider vinegar
1 TBS extra virgin olive oil
salt & pepper to taste
3 TBS fresh chives, diced
Optional Garnish: a few pickled chive blossoms
Instructions
Pick fresh chive blossoms and place in a bowl. Cover with apple cider vinegar, cover bowl with a towel (to keep clean) and let sit at room temperature over night, or at least 2 -3 hours.
Place clean potatoes in a pot of salted water; bring to a boil over medium-high heat. Once boiling cook potatoes for about 15 minutes, checking often until they are al dente.
Set them aside to cool, and once cool enough to handle, peel the potatoes (the skin comes right off).
Chop potatoes into bite sized pieces and dress with olive oil and apple cider vinegar, and salt and pepper to taste. Garnish with pickled chive blossoms.