Simple Potato Salad with Pickled Chive Blossoms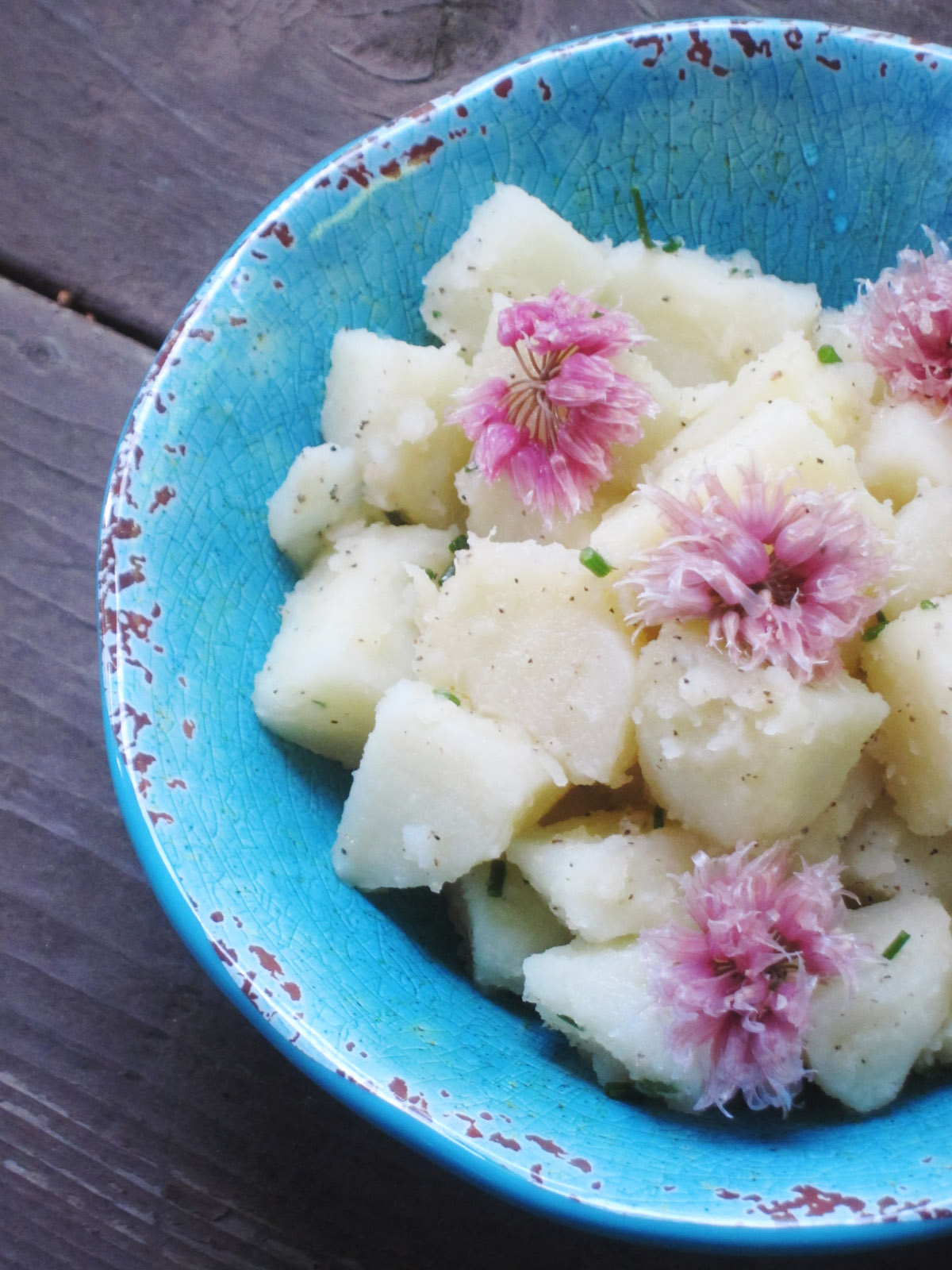 Author:
The Yum Queen (Jenn Campus)
3 large potatoes
2 TBS apple cider vinegar
1 TBS extra virgin olive oil
salt & pepper to taste
3 TBS fresh chives, diced
Optional Garnish: a few pickled chive blossoms
Pick fresh chive blossoms and place in a bowl. Cover with apple cider vinegar, cover bowl with a towel (to keep clean) and let sit at room temperature over night, or at least 2 -3 hours.
Place clean potatoes in a pot of salted water; bring to a boil over medium-high heat. Once boiling cook potatoes for about 15 minutes, checking often until they are al dente.
Set them aside to cool, and once cool enough to handle, peel the potatoes (the skin comes right off).
Chop potatoes into bite sized pieces and dress with olive oil and apple cider vinegar, and salt and pepper to taste. Garnish with pickled chive blossoms.
Recipe by
The Yum Queen
at https://yumqueen.com/simple-potato-salad-with-pickled-chive-blossoms/