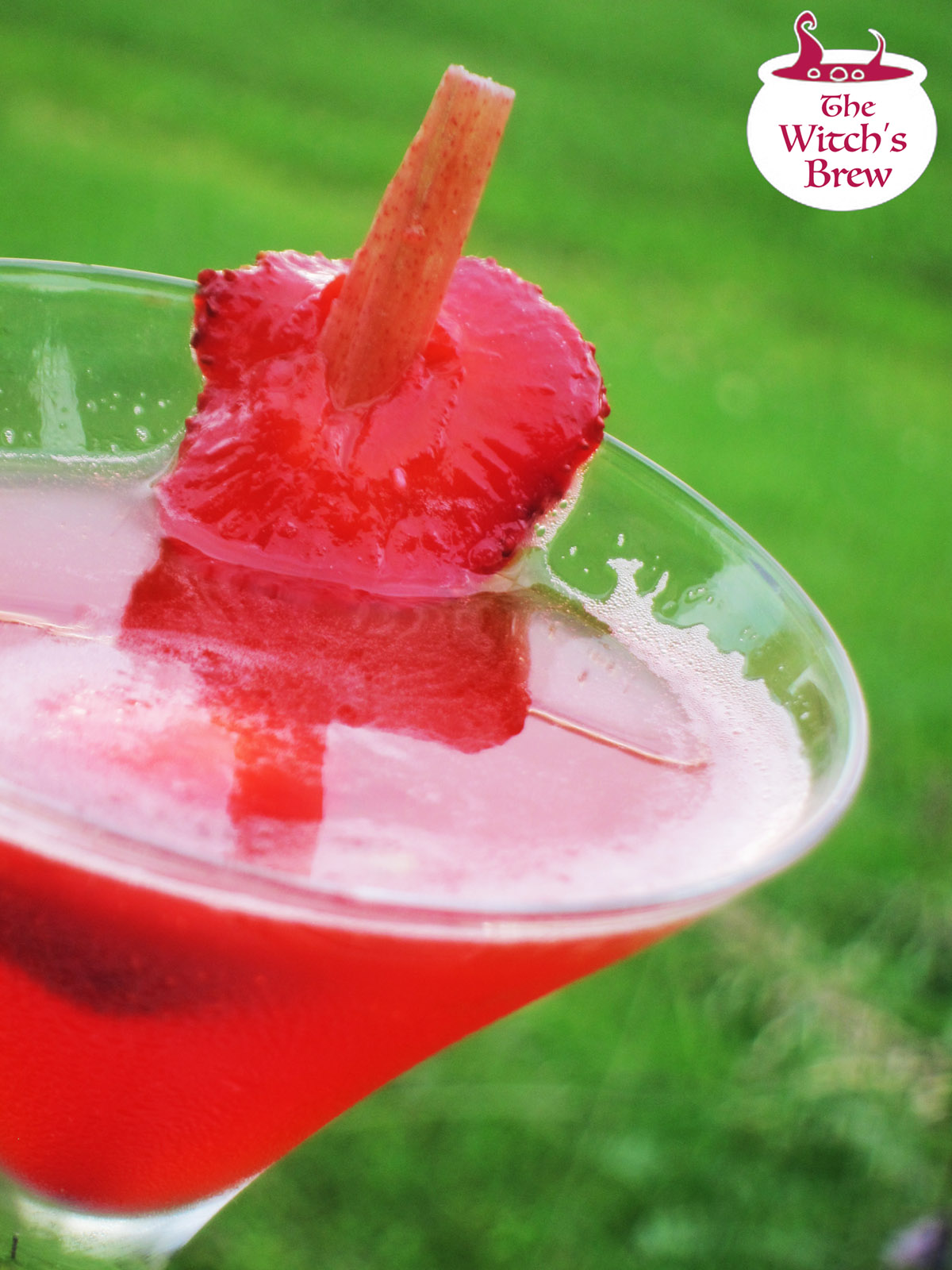 Do you all like my new Witch's Brew logo? Thanks to my awesome husband Roberto for making it. This series feels so official now!
I created this cocktail on the afternoon of the summer solstice and we enjoyed these drinks as a way to toast  the beginning of summer as well as the two fathers in our house on Father's Day (which fell on the same day this year), my husband and my father in law, the cocktails were enjoyed by all!
This cocktail is my own creation and was inspired by two seasonal foods that are a great pair: rhubarb and strawberries, the combination is sweet and tangy. Yum! The color of the drink inspired the name, since the sunsets have been especially gorgeous these past few weeks.
To Your Health!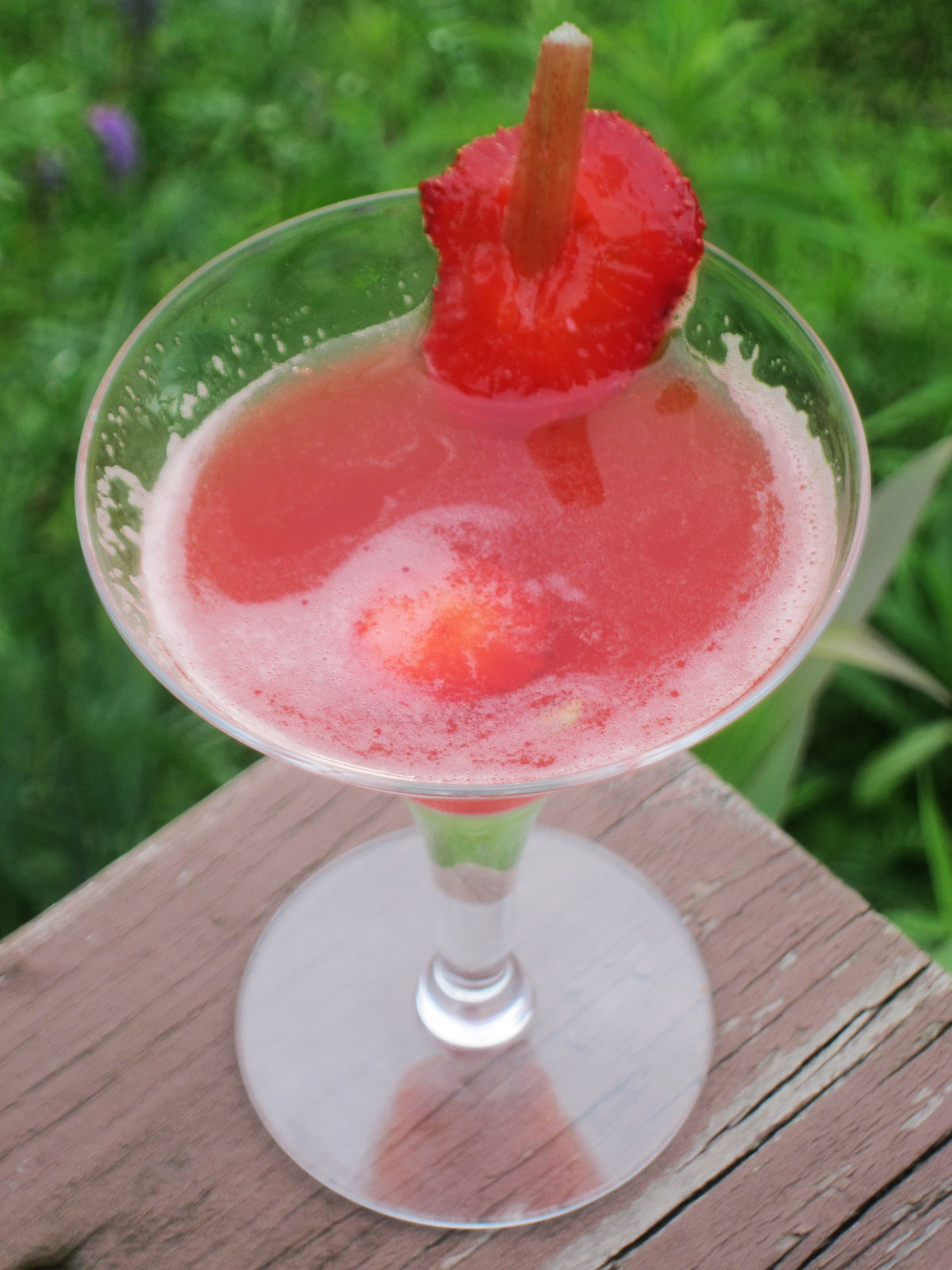 UP THE YUM: Making various flavored syrups really add something special to your cocktails and can make them much more creative than your more run of the mill drinks. In creating my own cocktails, I like using and combining fruits, veggies and herbs that are in season at the same time – no need to reinvent the wheel, Mother Nature is good at providing things that work together at the same time!
If you have leftover syrup, just pour it into ice cube trays and you are all set for next time!

Witch's Brew: Summer Solstice Sunset
This cocktail featuring St. Germain Elderflower Liqueur, Barr Hill Gin and homemade Strawberry-Rhubarb Syrup creates a beautiful and seasonal drink the color of a deep summer sunset.
Author:
The Yum Queen (Jenn Campus)
Ingredients
3 cups fresh rhubarb, coarsely chopped
1 cup fresh strawberries, coarsely chopped
2 TBS honey
1 teaspoon vanilla extract
4 oz. Gin (Barr Hill Gin is my favorite)
2 oz. St. Germain Elderflower Liqueur
1 oz. lemon juice
2 oz. strawberry rhubarb syrup
ice
Instructions
To Make Strawberry-Rhubarb Syrup
Place rhubarb, strawberries and honey in a saucepan over medium heat with a lid on. Cook down until you have a nice fruit sauce where all the pulp is broken down. Strain fruit sauce and keep the liquid, the liquid is the syrup, keep the pulp for other uses, like smoothies, muffins, or to eat stirred into yogurt (which I did this morning and it was fantastic!).

To Make the Cocktail
Place all ingredients into a cocktail shaker and shake vigorously for about 15 seconds. Then strain into glasses. Garnish with a spear of rhubarb poking through the center of a slice of strawberry. Serves 2