Witch's Brew: Chamomile Coconut Cooler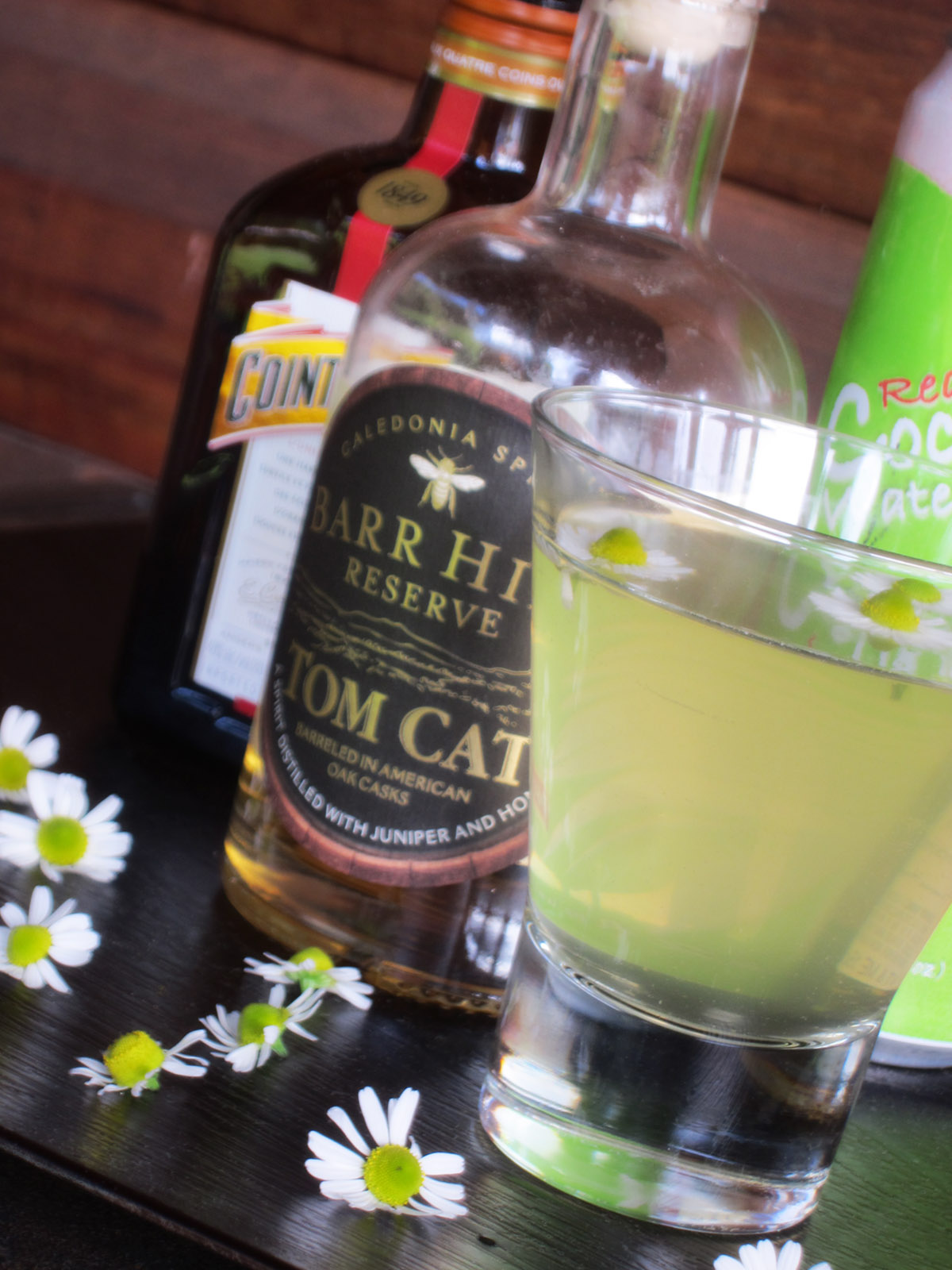 Author:
The Yum Queen (Jenn Campus)
To Make the Tea:
1 TBS Dried Chamomile Flowers (you could also use 2 chamomile tea bags)
1 TBS Raw Honey
1 Cup of Hot Water
For the Cocktail:
2 oz. Tom Cat Reserve (Click here to order Tom Cat)
1 oz. Cointreau
½ cup of Strong Chamomile Tea
½ cup Coconut Water
2 Spritzes of Lime Juice
Chamomile flowers as a garnish
Tea: Place chamomile flowers in a tea ball, and place tea ball in a large tea cup, then add the honey. When the water has almost come to a boil, add to the cup and let steep overnight, or at least 1 hour. The longer it steeps the better chamomile flavor and relaxing properties it will impart.
Cocktail: Place all ingredients with 2 ice cubes in a cocktail shaker and shake vigorously. Strain into 2 glasses and garnish with fresh chamomile flowers.
Steep the chamomile flowers for at least one hour
Recipe by
The Yum Queen
at https://yumqueen.com/witchs-brew-chamomile-coconut-cooler/