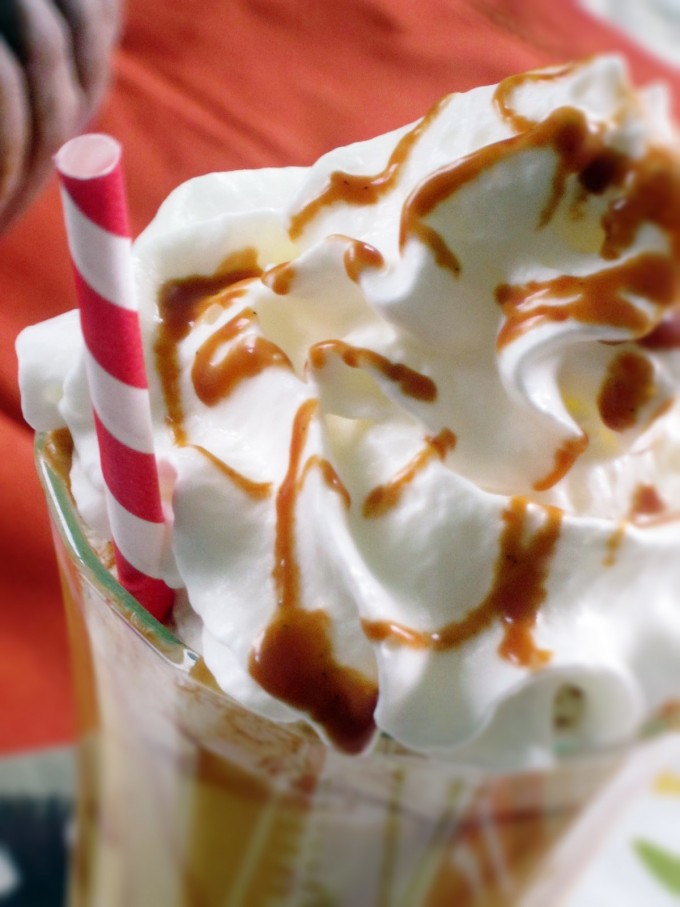 Who doesn't love a pumpkin pie smoothie this time of year?
As my internal seasonal food calendar informs me, it is entirely appropriate to continue enjoying pumpkin spice everything through Thanksgiving. So go one and give into that craving! What makes this smoothie special is that I have used Icelandic Skyr and Cajeta, goat's milk caramel to give it a slightly unique flavor; not too sweet and a little earthy, cause well, as you know, I am a bit earthy myself.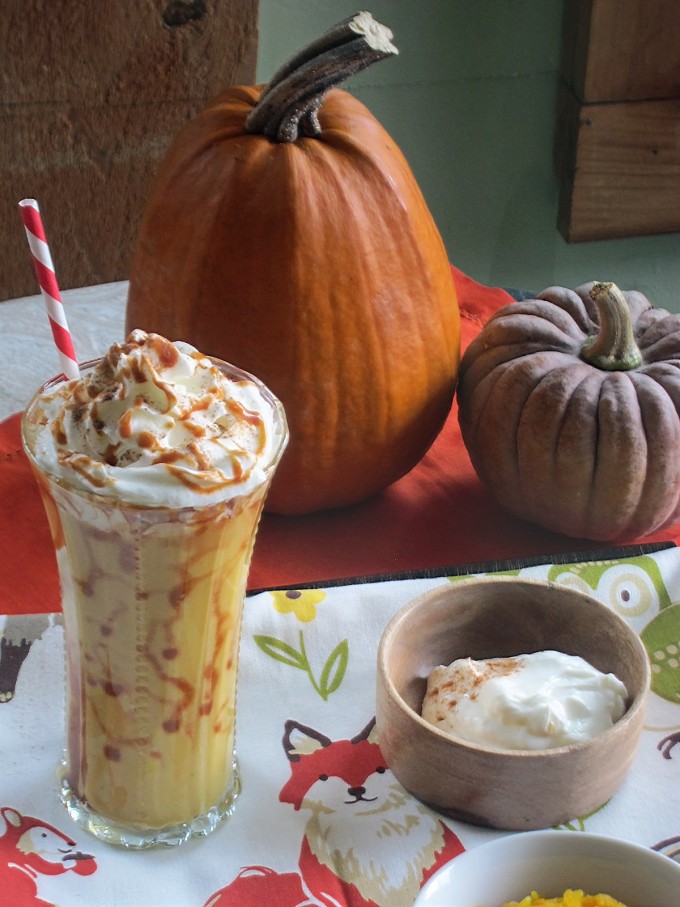 If you have never tried Skyr it is Iceland's traditional cultured dairy product and has been around for about 1,000 years. It is thick like Greek style yogurt, but isn't actually yogurt. It is a fresh cheese that is whipped to give it its yogurt-like consistency and use. I love using it in various ways, a dollop on top of chili or soup, stirred into sauces for a little extra tang or enjoyed on its own with a drizzle of honey and a dash of cinnamon for the perfect breakfast. I also like stirring it in my morning porridge this time of year. Skyr is beginning to gain notoriety and can be found in most grocery stores.
Cajeta is the crème de la crème of caramel and is Mexican in origin. If you are familiar with goat milk products, you know they are extra creamy and have a sweet yet tangy flavor to them. Those qualities are part of what makes cajeta so special and it mitigates the cloyingly sweet flavor that you find in other caramels and its sister sauce, dulce de leche.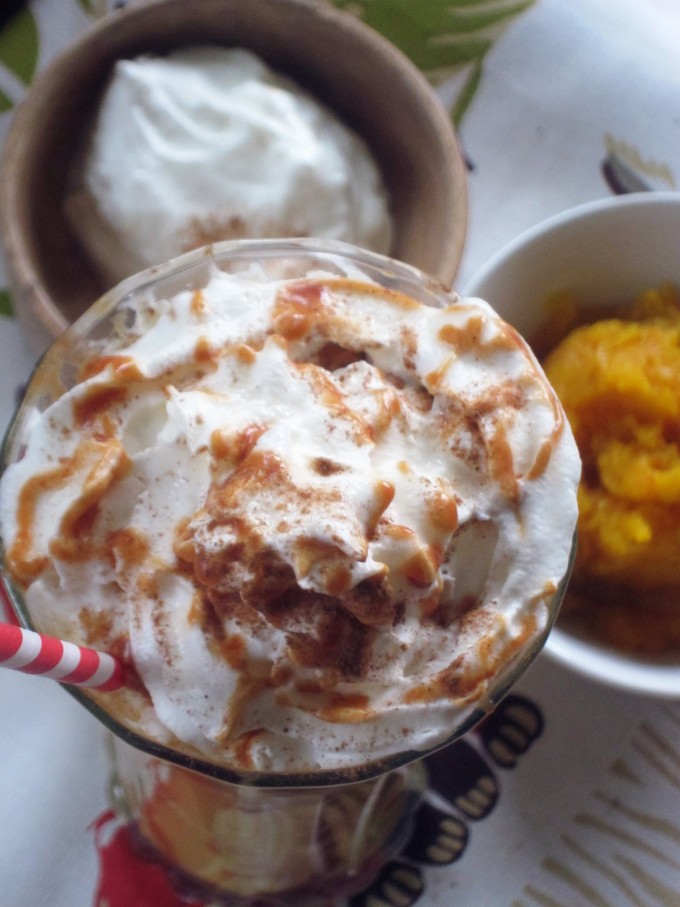 Readers of this blog and my facebook page know that we had a bumper crop of winter squash this year and so I am coming up with creative ways to use all of this delicious bounty. This Pumpkin Pie Smoothie is another scrumptious example! It whizzes up in your blender in about a minute, so you can enjoy this thick, healthy and delicious treat almost immediately. Take it with you as a great portable breakfast, or an after-workout pick-me-up. Enjoy it as a midday snack, or perhaps as a healthful dessert. It works any time of day and might even be fun to incorporate into your Thanksgiving menu.
Pumpkin Pie Smoothie with Goat's Milk Caramel and Icelandic Skyr
What makes this pumpkin pie smoothie special is that I have used Icelandic Skyr and Cajeta to give it a slightly unique flavor; not too sweet and a little earthy
Author:
The Yum Queen (Jenn Campus)
Ingredients
1.5 cups pumpkin puree
½ cup of Skyr (Icelandic thick yogurt)
⅔ cup milk of choice
1 tsp. pumpkin pie spice (a combination of spices which sometimes include: cinnamon, nutmeg, allspice, cloves, cardamom and star anise)
1 tsp. cinnamon
1 tsp. pure maple syrup
1 tsp. cajeta, goat's milk caramel + more for drizzling glass and as a garnish – I used Fat Toad Farm goat's milk caramel
whipped cream (optional garnish)
Instructions
Place all items in a high-powered blender, except the whipped cream and additional cajeta.
Puree until smooth.
While smoothie is pureeing, drizzle the inside of a tall glass with cajeta.
Then immediately pour the smoothie into the glass.
Enjoy!
UP THE YUM: Top smoothie with whipped cream, more cajeta and cinnamon if desired.
FEED YOUR CHAKRAS: Pumpkin is orange and corresponds to the second chakra. The addition of cinnamon, long associated with love, also goes well with the second chakra.