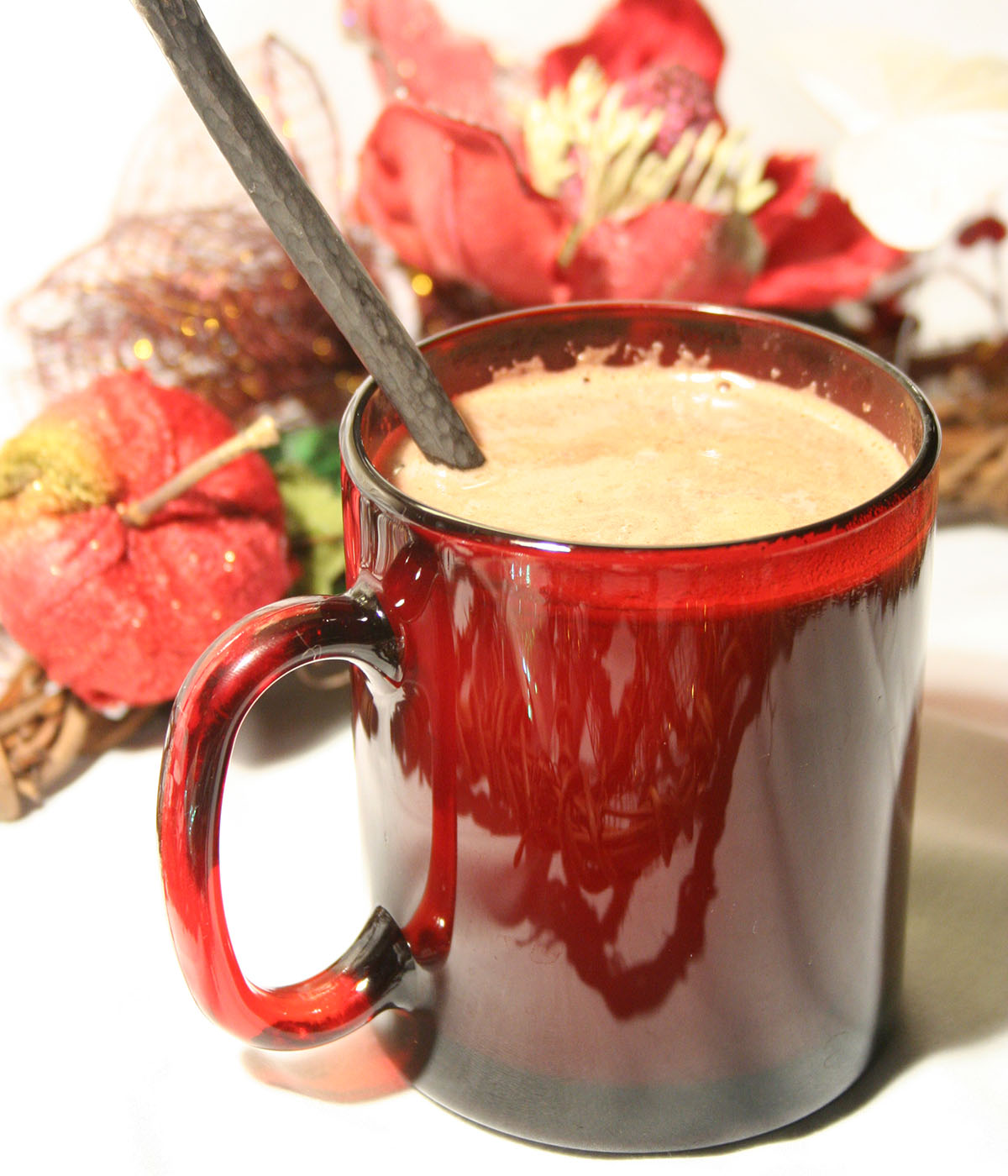 Happy Valentine's Day to my lovely readers! I am pretty sure everyone who reads this blog of mine would agree that we don't need a special day to show our love, that love is something that should be freely given all year long. And I would bet that many of you share that love through food and cooking.
That is the premise behind my book, Love in Every Bite: The Secret to Cooking Healthy Recipes with Positive Energy
.
To show my appreciation for you, my readers, I want to share with you another recipe from the book, that you might want to use to show that love to someone you care about, whether it is your partner, lover, mother, child, sister, friend or co-worker.
Last week I shared my recipe for Decadent Brownies with Cherries and I hosted a Valentine's themed giveaway on The Yum Queen Facebook Page to celebrate the success of the book. There were a lot of contestants and I just posted the winners. If you missed this giveaway, don't worry, there will be more coming up.
So for now, I hope you enjoy this spicy hot chocolate recipe inspired by one of my favorite movies about using your intention and the magic of cooking, Chocolat. 

Spicy Mayan Hot Chocolate
This is another recipe from my book Love in Every Bite: The Secret to Cooking Healthy Recipes with Positive Energy. What could be more soothing than a nice hot cup of liquid chocolate? What brings back memories of childhood better than hot chocolate? Well, this is not your mom's hot chocolate! If anyone needs to spice up their love life or wishes to give a truly decadent treat to their lover, this is the perfect recipe.This recipe is inspired by the movie Chocolat, one of my all time favorites. If you want to learn more about the concept of the energy of intention in food preparation, that is a great movie to watch!
Author:
The Yum Queen (Jenn Campus)
Ingredients
8 ounces milk (cow, goat, almond, coconut, etc.)
2 teaspoons raw honey
3 TBS organic, fair trade, unsweetened cocoa powder
1 teaspoon cinnamon
⅛ teaspoon ground cayenne pepper
⅛ teaspoon ground nutmeg
Instructions
In a small saucepan, heat the milk.
Add the honey, cocoa, and spices and mix until blended.
Serve in beautiful red mugs and garnish with a dollop of whipped cream - I also like to put a little Frangelico in mine.