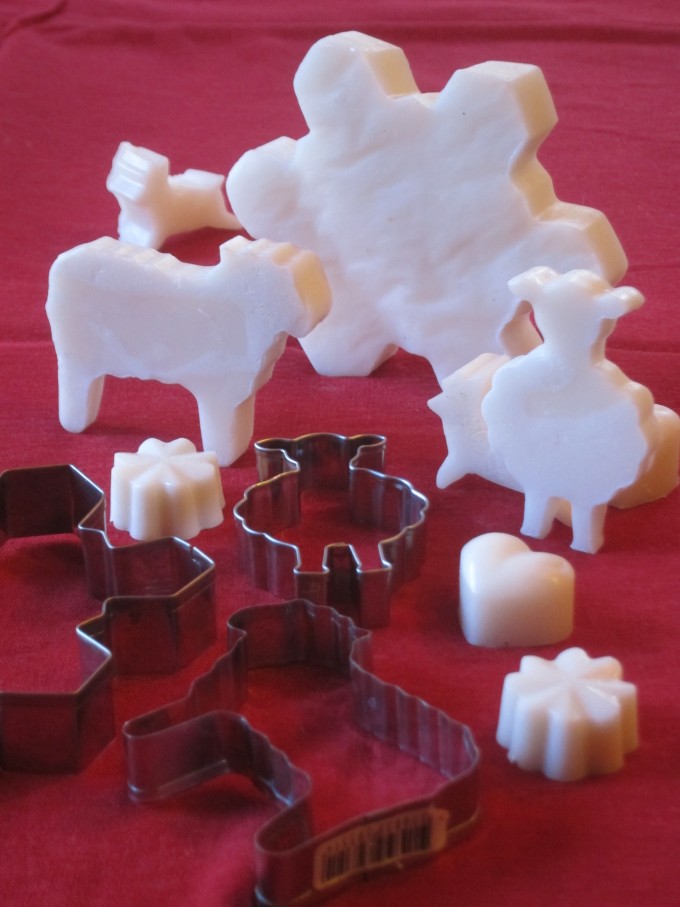 This is the first in a series of posts about DIY holiday gift giving. This year I am getting back to basics, focusing on what I really love about the holidays: time with family, good food, "hygge" (a Danish word which loosely translates to "cozy"), and doing things from the heart.
Making handmade gifts is one of the ways I like to cover all those bases. We make gifts as a family, lots of the gifts we make are food related and it is cozy to do all these activities by the warmth of a wood stove, listening to good music and being in the spirit of creative giving.
For the past several years, I have tried to keep the majority of my gift purchases local and/or handmade. This year, budgets are pretty tight and so I have opted to do an entirely handmade holiday. I have always appreciated handmade gifts and I believe the people in my life will also enjoy them.
This past weekend my lovely stepdaughter, Gwen and I made some soap to give as gifts. I had my heart set on making them organic, but I really needed to simplify (there's that word again!) so we went ahead and bought some Honey (all natural) Glycerin Melt and Pour Soap Base
, like this one from Amazon, but I got our at Michael's craft store.
Making melt and pour soap, is easy, foolproof and fun! The best part is because it is foolproof you have the ability to let your creativity show.
I had some soap molds from years ago and had planned to use them again, but instead we decided to pour the melted soap onto a cookie tray about ½ an inch thick and then use cookie cutters to cut out shapes. I also have some Silicone Molds
 that we filled with the scraps from the cookie sheets.
It was a lot of fun being creative and making all sorts of shapes: hearts, flowers, snowflakes, animals, etc.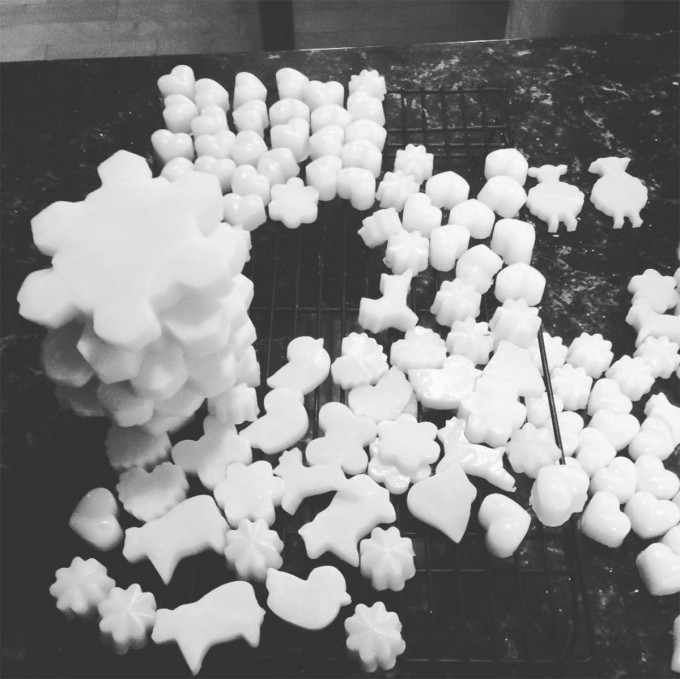 They really turned out great and can be used traditionally as soap, or as decorations for the bathroom. Pierce them with a thick needle and hang them on your tree if you'd prefer!
Making soap is a really fun way to spend time with family and make gifts for loved ones and friends.
UP THE YUM: Try adding scents to your soaps with various essential oils, peppermint, pine and juniper are nice for this time of year.