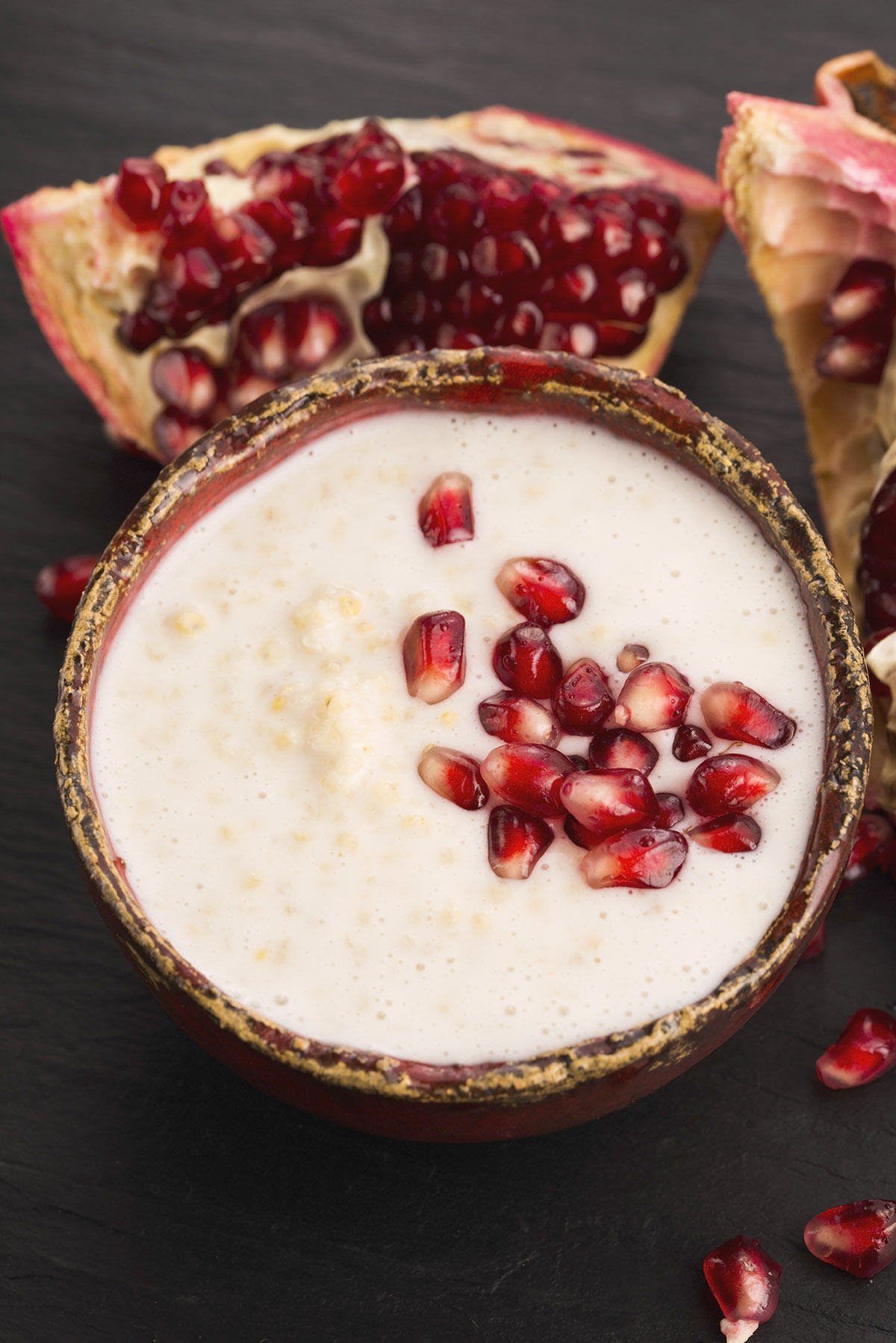 I wasn't sure about sharing this recipe, because it is against my ideals of cooking from scratch… I made this with boxed pudding…but don't worry, it is ORGANIC!
I made this quick dessert last weekend, when we were invited to our friends' house for dinner. She was making Thai green curry and I thought a nice coconut dessert would go well to finish off a lovely meal.
Well, the leftovers became one of my first serious pregnancy cravings! Yes, you read that right, my husband, Roberto and I are expecting our second child in early May. We don't know the baby's gender and we are excited to wait until the very end to find out. We like those kinds of surprises. We are planning another homebirth and so far everything has been going very well.
So back to this amazing (and super easy) pudding! I decided to use boxed pudding and jazz it up a bit. I originally got the boxed pudding during the first trimester of my pregnancy, when I was on a "bland white food diet" due to morning (or should we just be real and say ALL DAY sickness??). So I still had some in the pantry.
I added organic coconut flakes to the pudding. It was delicious that way. But when I stirred pomegranate arils to the leftovers, it became my favorite dessert and I ate it everyday for a week! This pudding is so good that after I write this post I am going to make some more.
I hope you enjoy it as much I do!

Creamy Coconut Pudding with Pomegranate Arils
Spicing up organic boxed pudding with coconut and pomegranate takes this dessert from humble to crave-able!
Author:
The Yum Queen (Jenn Campus)
Ingredients
2 cups of milk
½ cup coconut flakes
1 teaspoon cinnamon
Pomegranate arils (as many as you want!)
Instructions
Combine pudding mix, half of the coconut flakes, cinnamon and milk in a small saucepan.
Whisk well to incorporate all ingredients and to dissolve mixture.
Cook over medium-low heat, whisking constantly.
Bring mixture to a boil, cook and stir for an additional minute before removing from heat.
Pour pudding into 4 serving dishes or into a small square glass container.
Sprinkle the remaining coconut over the top of the pudding.
Refrigerate at least 90 minutes.
To serve, sprinkle with as many pomegranate arils as you like.
UP THE YUM
: I love adding cinnamon to my puddings. Even if the flavor is not really detectable, it adds a warming and earthiness to the sweet dessert.
FEED YOUR CHAKRAS: Root