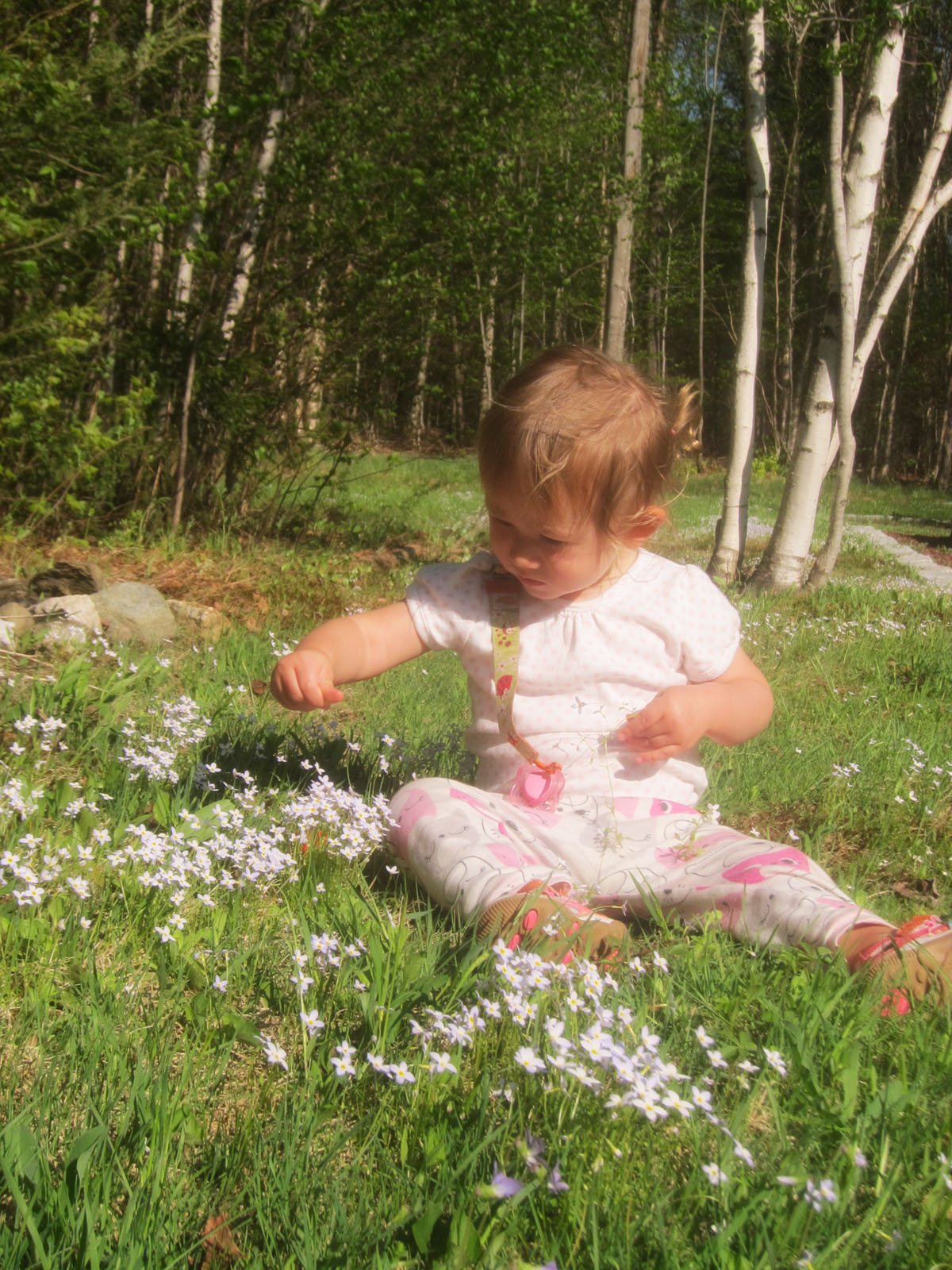 The real beginning of spring for me is when the Faerie Flowers sprout up overnight on our land, which happened earlier this week. I remember when we first moved here, the land was dotted with these beautiful flowers and it made a lasting impression on me.
One day there is only tender green grass and the next day there are little haphazard trails of these delicate little beauties all over, leading to the forest, as if Faeries in flight swooped down to touch the earth sprinkling the land with their magic.
At the beginning of spring, once the Root Faeries have awoken from their deep winter slumber, they come out at night to bless the land with their fertility. Everywhere they step, a bunch of small white flowers sprout up in their wake, showing where they've been for those who have eyes to see. They make their way through gardens and lawns, mountainsides and fields, spreading their beauty and joy. The humans benefit from their nighttime frolic later in the season by harvesting beautiful vegetables, herbs and fruits with the spark of Faerie magic.
My own little sprite enjoyed playing in the Faerie Flowers this year. She delighted in running through bunches of them, unbridled laughter echoing in her wake. I am going to enjoy sharing this story with her as she grows, leaving offerings for the Fae and building little houses for them to live in.
Spirits of the land do exist, whether you see them as small fluttering sprites with butterfly wings, garden gnomes, tall willowy beings, long and straight as birches or wisps of wind you can almost see. We share our world with beings and energies that we can't touch and that we don't fully understand, but make no mistake that they are there.
When you think of how important the Faerie blessings are to the land and ultimately to us, won't you leave a little treat for the Fair Folk in thanks? They love milk and honey and fresh baked bread. They delight in shiny trinkets and love human coin. Or perhaps you'd like to build them a house in thanks, so they know they are welcomed to reside and rest their weary feet or fluttering wings.