Chicken with Tomato and Pepper Paste Cooked in a Tagine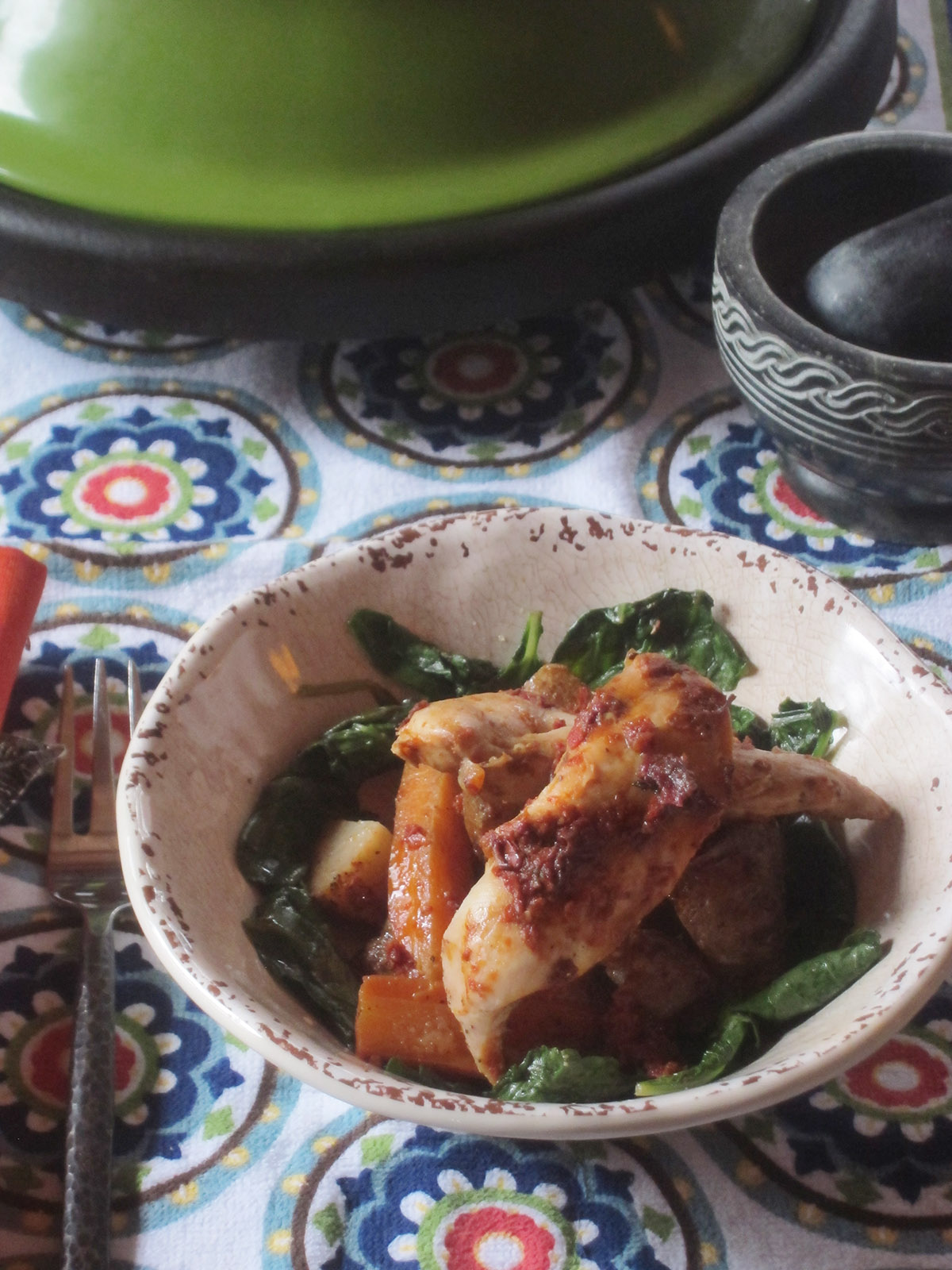 Author:
The Yum Queen (Jenn Campus)
¼ cup sundried tomatoes in oil
¼ cup of roasted red peppers (jarred is fine)
1 large clove of garlic
1 TBS olive oil
1 TBS balsamic vinegar
salt & pepper to taste
1 pound of chicken (I used cutlets, because that is what I had, but you can use anything)
4 large carrots, sliced
4 potatoes, cubed
Preheat oven to 300F.
In a food processor, combine the sundried tomatoes, roasted red peppers, garlic, olive oil, balsamic vinegar, salt and pepper. Pulse the ingredients until a thick paste is created. Set aside.
Place vegetables in the bottom of the tagine with some olive oil, salt and pepper, stir to coat vegetables, then add about half of the tomato-pepper paste and stir again. In a separate bowl combine the chicken with the rest of the paste and stir to coat.
Place chicken on top of the vegetables and place tagine in preheated oven for 3 hours.
Serve with some sautéed greens.
Recipe by
The Yum Queen
at https://yumqueen.com/chicken-with-tomato-and-pepper-paste-cooked-in-a-tagine-for-rachel/