Perfectly Grilled Summer Vegetables with Sherry Vinegar and Honey Marinade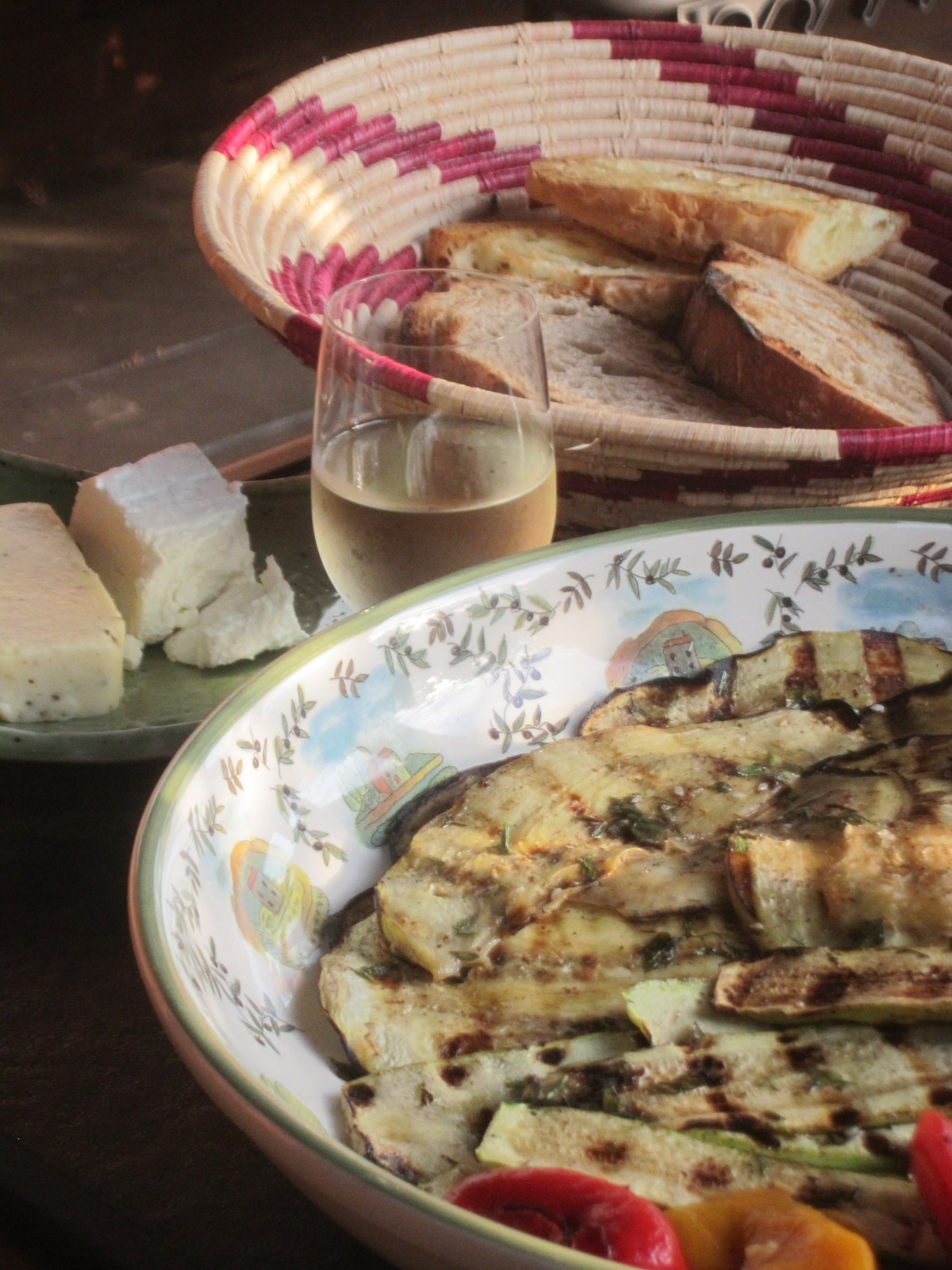 Author:
The Yum Queen (Jenn Campus)
For Marinade:
¼ cup sherry vinegar
⅓ cup olive oil
¼ cup lemon juice
2 teaspoons honey
2 TBS fresh mint
2 TBS fresh cilantro
1 TBS Za'atar
1 teaspoon fresh oregano
1 large eggplant
4 small zucchini
4 small yellow squash
4 bell peppers
Whisk ingredients together in a bowl and set aside while you slice the vegetables. Slice eggplant, zucchini, and summer squash ¼ inch thick, lengthwise. Cut the bell peppers in half.
Preheat grill and wait until it reaches 350 F. While grill is preheating, using a marinade brush, brush both sides of each vegetable slice and place in a dish to take out to the grill.
Once the grill is ready, place as many vegetables as you can on the grill. Keep them orderly so it is easy to flip several slices at the same time. Generally I can only flip one large eggplant slice at a time, and about 3 slices of squash or smaller slices of eggplant. Reserve any marinade in the dish.
Grill on the first side for about 2-3 minutes, then flip. Grill on the second side for another 2-3 minutes. Sometimes, the thinner slices are finished by now with lovely grill marks on both sides. If not flip once more for another minute or two. If there are remaining vegetables, repeat the process for these.
Place vegetables on a serving platter and pour the remaining marinade on top.
Can be served hot or cold.
Recipe by
The Yum Queen
at https://yumqueen.com/perfectly-grilled-summer-vegetables-with-sherry-vinegar-and-honey-marinade/