Red Lentil Pasta with Wilted Arugula, Sun-Dried Tomatoes and Goat Cheese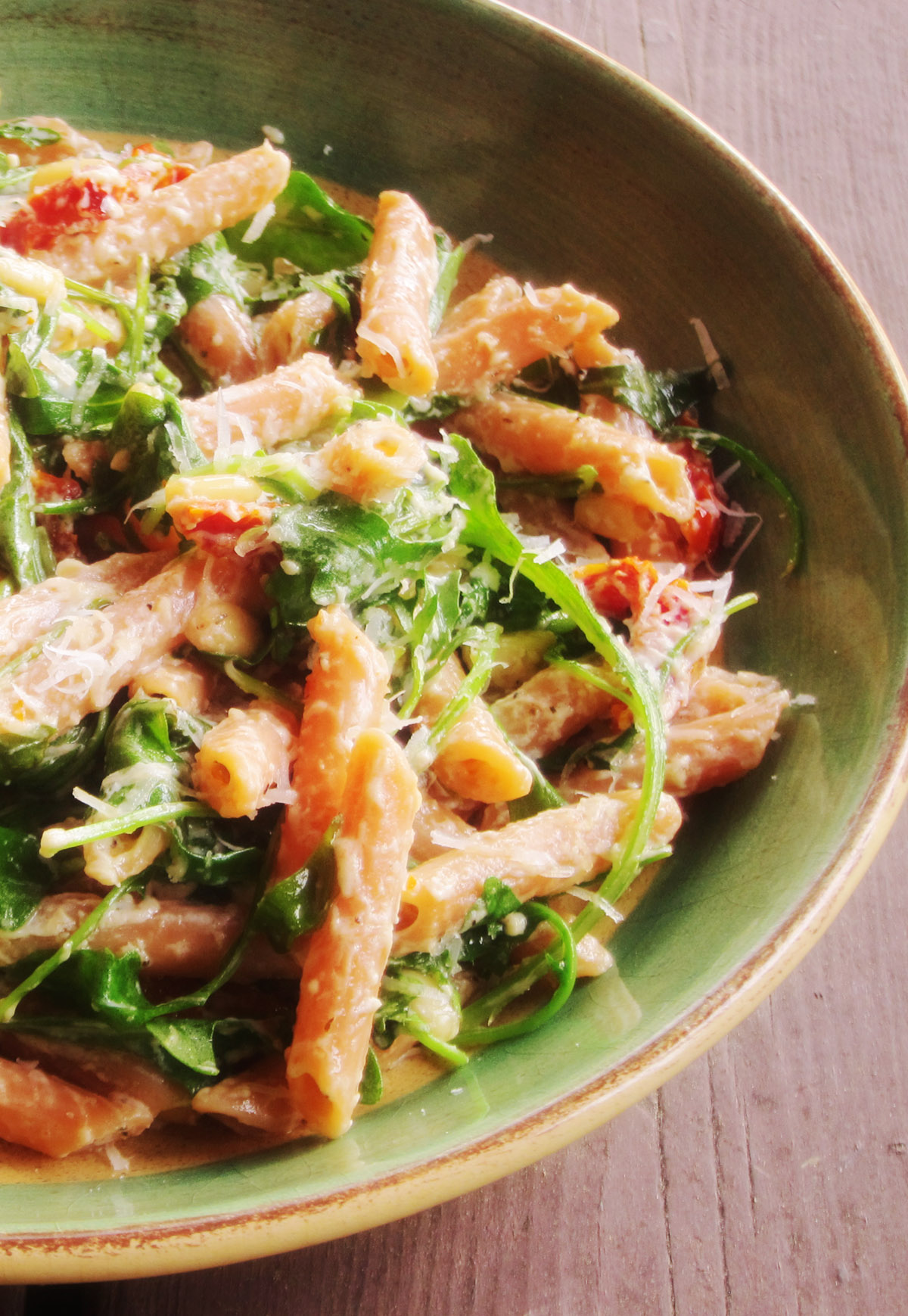 Author:
The Yum Queen (Jenn Campus)
1 TBS olive oil
2 cups baby arugula or spinach
½ cup sundried tomatoes in oil (reserve 1 TBS. of oil for drizzling on top)
¼ cup goat cheese/chevre
Sprinkle of pine nuts (optional)
Truffle salt, to taste
Black pepper, to taste
Hot smoky paprika, to taste (1/2 tsp. is a good place to start)
Bring salted water to a boil.
Cook pasta according to package.
Drain pasta and return to pot.
Add olive oil and toss.
Add the greens and cook over low heat until wilted.
Remove pot from heat and add other ingredients, stir to combine.
Serve immediately. Serves 2, generously.
Recipe by
The Yum Queen
at https://yumqueen.com/red-lentil-pasta-with-wilted-arugula-sun-dried-tomatoes-and-goat-cheese/