Spiced Lamb Meatballs in Tomato Sauce with Vanilla Aromas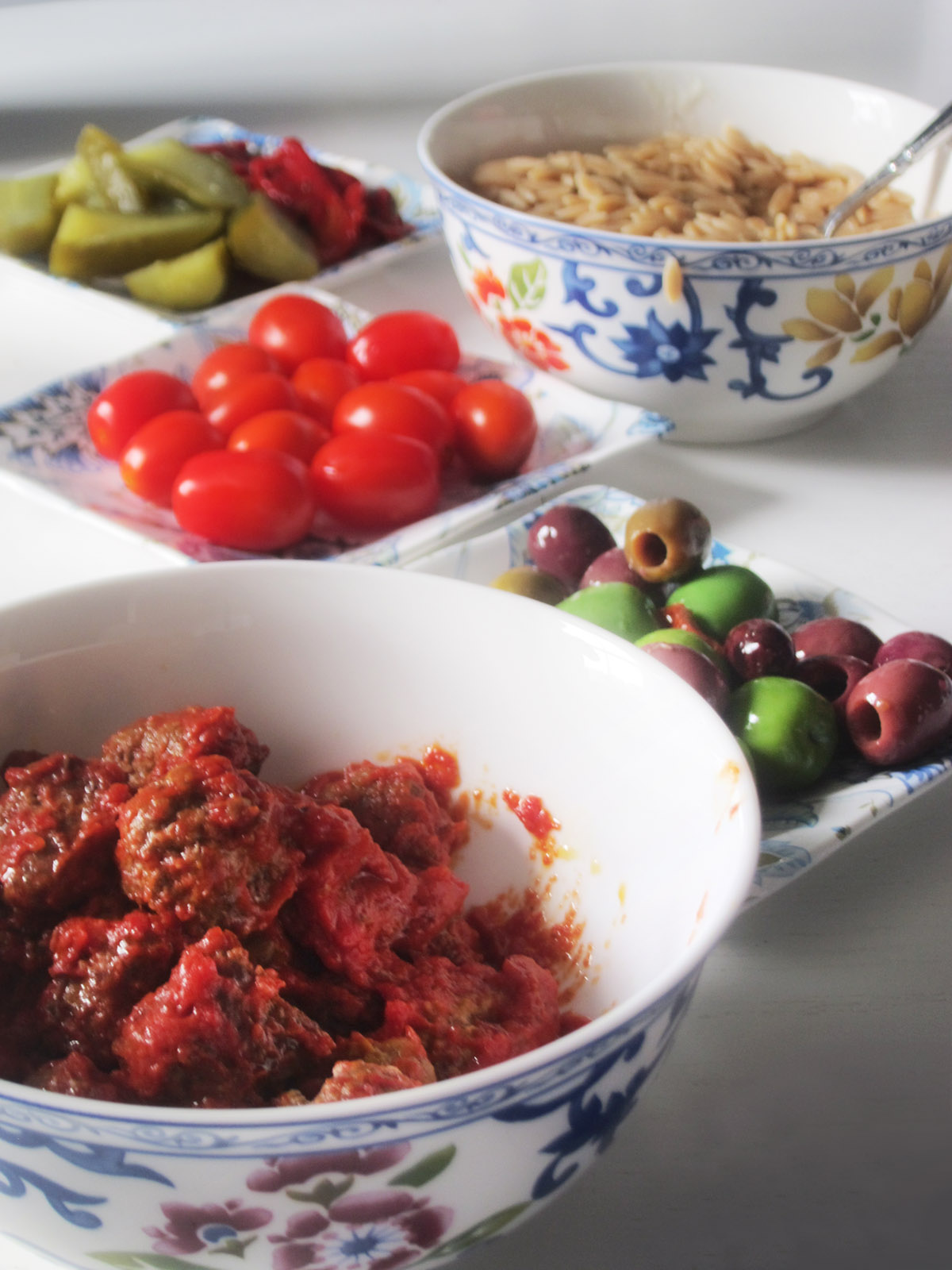 Author:
The Yum Queen (Jenn Campus)
¾ lb. ground lamb
1 TBS. ground turmeric
1 TBS. sweet paprika
pinch of salt
pinch of pepper
1 TBS. refined coconut oil
2 TBS. tomato paste
generous squirt of Annie's Naturals Organic Ketchup
2 TBS. Stonyfield French Vanilla Yogurt (or plain if you can't handle it!)
In a bowl mix together the ground meat (you could use any kind of ground meat you can find) and spices.
Then heat up the coconut oil in a medium sized skillet over medium heat.
Roll meat mixture into small balls, I usually make mine about the size of a tablespoon and drop them into the skillet with the hot oil and brown in all sides.
Once cooked, add the tomato paste, ketchup and yogurt stir to mix together and coat the meatballs in the sauce.
Serve hot.
Recipe by
The Yum Queen
at https://yumqueen.com/the-empty-pantry-crazy-delicious-meatball-incident/