Sweet Potato and Black Bean Quesadillas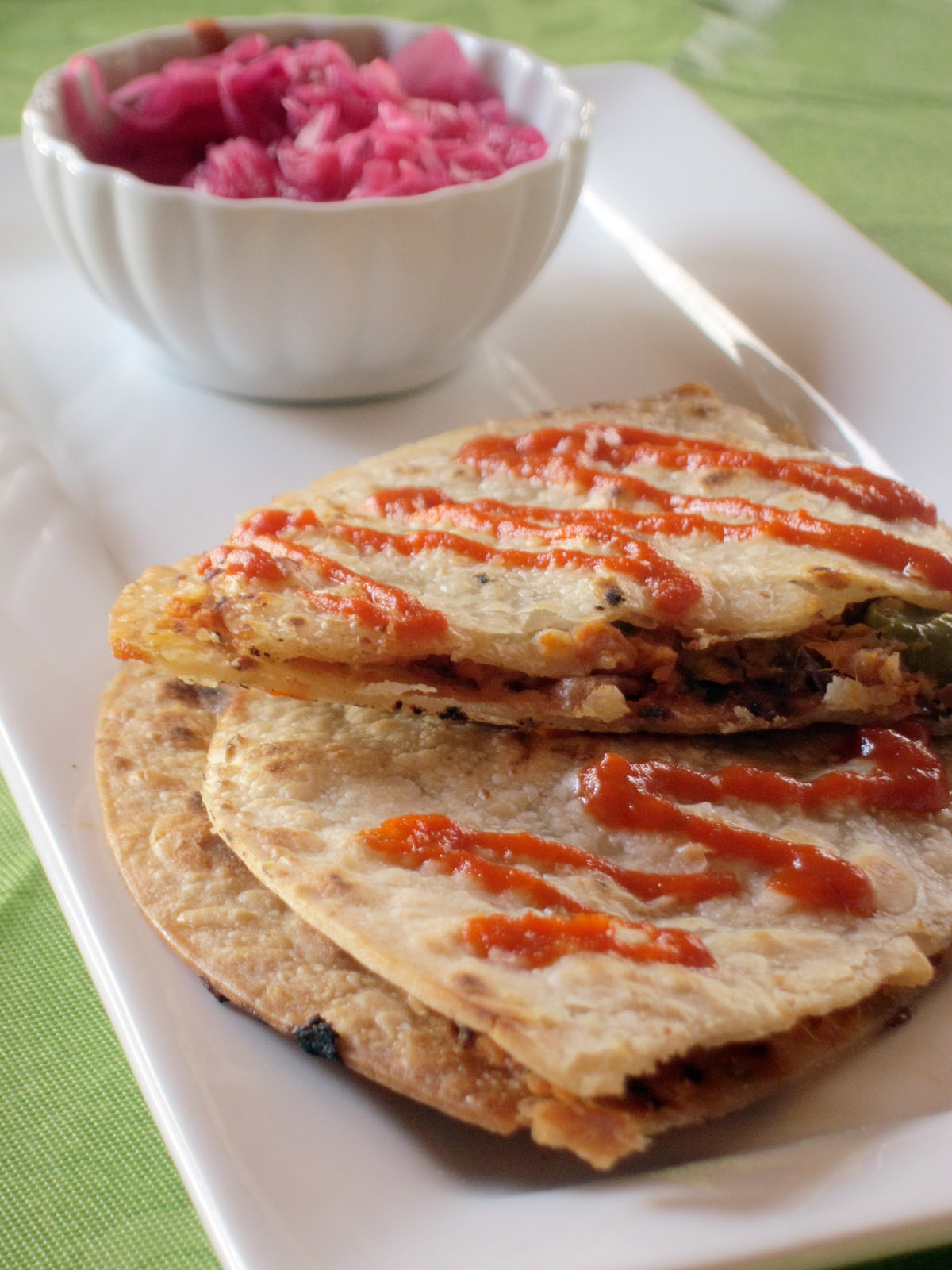 Author:
The Yum Queen (Jenn Campus)
1 sweet potato, boiled
1 cup cooked black beans
¼ cup salsa
½ tsp. salt
1 tsp. cumin
1 tsp. coriander
1 tsp. paprika
½ cup shredded cheese (I like using Grafton Village VT Maple Smoked Cheddar)
jalapenos to taste
4 brown rice tortillas (use any kind of tortillas you like!)
sriracha sauce for topping
Preheat the oven to 400 F. Heat up a cast iron skillet over high heat.
While pan is heating up roughly mash together the sweet potato, black beans, salsa, salt and spices.
When the pan is searing hot, warm the tortillas on each side, about 30 seconds each side.
Place 2 tortillas on a cookie sheet. Spread half of the black bean mixture on one tortilla and the other half on the other. Divide the cheese evenly on each quesadilla and top with jalapenos, if using. Place the second tortilla on top of each quesadilla and press down.
Bake in the oven for 10 minutes.
To serve, cut into triangles. I like serving my quesadillas with a side of fermented veggies: pictured is daikon radish and cabbage with ginger.
Recipe by
The Yum Queen
at https://yumqueen.com/sweet-potato-and-black-bean-quesadillas/